Pedagang jamu wanita Yogyakarta: mata pencaharian masyarakat Hindia Belanda tahun 1910-1930
Abstract
The purpose of this article to identify traditional medicine practices as women's livelihood in 1910–1930 in Yogyakarta. Jamu was purchased from spice traders and Chinese traders. They are known as tukang jual obat or tukang jamu. Herbal medicine was sold in processed or raw form accompanied by instructions for use. Herbal medicine is believed as a treatment by the bumiputra community due to its fast-healing process. One of the factors causing the high demand for herbal medicine by bumiputra community is because of Western's expensive and far health facilities. This study was conducted using the historical method with some stages of topic selection, heuristics, criticism, interpretation, and historiography. The results of this study indicated that 1) women's popularity as herbal medicine traders were recognized as working women and 2) herbal medicine traders played an important role in helping the public health of bumiputra. In this case, herbal medicine aims to maintain a healthy body rather than treat disease. Thus, their presence is more recognized in the community as working women because of bumiputra's interest in herbal medicine sold by women.
Tujuan artikel ini adalah untuk mengetahui pengobatan tradisional oleh kaum wanita sebagai salah satu mata pencaharian tahun 1910–1930 di Yogyakarta. Jamu dibeli melalui pedagang rempah-rempah dan pedagang Cina. Mereka dikenal dengan sebutan tukang jual obat atau tukang jamu. Jamu dijual dalam bentuk olahan maupun mentahan dan disertai dengan petunjuk penggunaan. Jamu dipercaya sebagai pengobatan oleh masyarakat bumiputra karena proses penyembuhannya yang cepat. Salah satu faktor penyebab tingginya permintaan masyarakat bumiputra terhadap jamu disebabkan karena fasilitas kesehatan Barat yang relatif jauh dan mahal. Penelitian ini dilakukan dengan menggunakan metode sejarah melalui beberapa tahapan yaitu pemilihan topik, heuristik, kritik, interpretasi dan historiografi. Hasil dari penelitian ini menunjukkan bahwa 1) kepopuleran mereka di tengah masyarakat sebagai tukang jamu diakui sebagai wanita pekerja 2) pedagang jamu memainkan peran penting dalam usaha membantu kesehatan masyarakat bumiputra. Wanita melakukan perdagangan jamu bertujuan untuk menjaga kesehatan tubuh daripada mengobati penyakit. Dengan demikian, kehadiran tukang jamu lebih diakui di tengah masyarakat sebagai wanita pekerja karena ketertarikan bumiputra terhadap jamu yang dijual oleh kaum wanita.
Keywords
jamu; wanita; Yogyakarta
References
Algemene Secretarie. (1827). Staatsblad van Nederlandsch-Indie Voor Het Jaar 1827 No. 68.
Antons, C. (2009). Traditional Knowledge, Traditional Cultural Expressions, and Intellectual Property Law in the Asia-Pacific Region. Kluwer Law International.
Boomgaard, P. (1993). The Development of Colonial Health Care in Java; An Exploratory Introduction. Bijdragen Tot de Taal-, Land-En Volkenkunde, 1ste Afl, 77–93.
Boorsma, W. (1913). Aanteekeningen over Oostersche Geneesmiddelleer op Java. 's Lands Plantentuin.
De Koerier Dagblad voor Ned. Indie. (1927, October 22). Volksgeneeskunde.
Departemenet van Economische Zaken. (1934). Volkstelling 1930 Deel II Inheemsche bevolking van Midden-Java en de Vorstenlanden. Landsdrukkerij.
Dongen, J. van. (1913). Beknopt Overzicht der meest gebruikte Geneesmiddelen in Nederlandsch Oost-Indie. Druk van Opwijrda.
Fibiona, I., & Lestari, S. N. (2015). Rivalitas Jamu Jawa dan Obat Tradisional Cina Abad XIX-Awal Abad XX. Patra Widya: Seri Penerbitan Penelitian Sejarah Dan Budaya., 16(4), 483–496.
Goenawan, R., & Hamoko, D. (1993). Sejarah Sosial Daerah Daerah Istimewa Yogyakarta: Mobilitas Sosial DI. Yogyakarta Periode Awai Abad Duapuluhan. CV. Manggala Bhakti.
Hesselink, L. (2011). Healers on the Colonial Market: Native Doctors and Midwives in the Dutch East Indies. Brill.
Hien, H. A. Van. (1924). Het Javaansch Receptenboek Afkomstig van Soerakarta. Visser & Co.
Kol, H. H. Van. (1904). De Residentie Djokjakarta. De Indische Gids.
Kuntowijoyo. (2013). Pengantar Ilmu Sejarah. Tiara Wacana.
Kwartanada, D. (2002). Competition, Patriotism and Collaboration: The Chinese Businessmen of Yogyakarta between the 1930s and 1945. Journal of Southeast Asian Studies, 33(2), 257–277.
Locher-Scholten, E. (2000). Women and the Colonial State: Essays on Gender and Modernity in the Netherlands Indies 1900-1942. Amsterdam University Press.
Nawiyanto, N. (2016). Modernizing Traditional Medicines in Java: Regulation, Production and Distribution Networks. Paramita: Historical Studies Journal, 26(2), 119–133.
Pols, H. (2009). European Physicians and Botanists, Indigenous Herbal Medicine in the Dutch East Indies, and Colonial Networks of Mediation. East Asian Science, Technology and Society: An International Journal, 3(2–3), 173–208.
Pols, H. (2016). Jamu: The Indigenous Medical Arts of the Indonesian Archipelago. In The Bright Dark Ages Comparative and Connective Perspectives (pp. 161–185). Brill.
Refiyanto, R. (2020). Wanita Dalam Pusaran Ekonomi: Migrasi Orang Yogyakarta ke Besuki Tahun 1930. Jurnal Wanita Dan Keluarga, 1(1), 28–34.
Surjomihardjo, A. (2008). Kota Yogyakarta Tempo Doeloe: Sejarah Sosial 1880-1930. Komunitas Bambu.
Utomo, I. N. (2020). Depresi Ekonomi dan Krisis Kepercayaan Rakyat terhadap Pemerintah Kolonial 1930-1936. Sejarah Dan Budaya: Jurnal Sejarah, Budaya, Dan Pengajarannya, 14(1), 62–75.
Vorderman, A. G. (1886). Kritische beschouwingen over Dr. C.L van der Burg's 'Materia Indica', tevens eene bijdrage tot de kennis van eenige Inlandsche geneesmiddelen. Ernst & Co.
Wibowo, P., Alfian, M., Irsyam, T. W. M., Brahmantyo, K., Yuwono, H., Rukmantara, T. A., & Luwis, S. (2009). Yang Terlupakan Pandemi 1918 Influenza di Hindia Belanda. Kerjasama antara Departemen Sejarah Fakultas Ilmu Pengetahuan Budaya Universitas Indonesia.
DOI:
http://dx.doi.org/10.17977/um081v3i22023p162-173
Refbacks
There are currently no refbacks.
Copyright (c) 2023 Historiography: Journal of Indonesian History and Education
This work is licensed under a
Creative Commons Attribution-ShareAlike 4.0 International License
.
Historiography: Journal of Indonesian History and Education is licensed under Creative Commons Attribution-ShareAlike 4.0 International License.
JOIN Indexed By: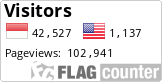 View My Stats