Analisis dan perancangan mobile learning berbasis cagar budaya di Kabupaten Sragen sebagai media pembelajaran sejarah
Abstract
In welcoming Indonesia's golden generation in 2045, the world of education has a big challenge, namely realizing quality education where the teacher's role is significant, especially in becoming creative, innovative, and inspiring teachers in designing meaningful learning activities. The existence of the times makes learning history a big challenge, and teachers must be able to adapt to the nature of the times, one of which is the rapid development of technology and communication. This study analyzes the urgency of developing smart history learning media for cultural heritage-based smartphones. The method used in this research is research and development. Data were collected through observation and literature study for reference in the early stages of the investigation. They were taking samples from questionnaires to analyze the need for designing mobile learning based on cultural heritage as a medium for learning history to 264 high school students in Sragen Regency. The initial stage of product design explains the materials and media in the form of various cultural heritages in the Sragen district. This study's results are quite significant: 97.7 percent have smartphones, almost 46.1 percent of respondents use smartphones to study, and 97.7 percent answered that it is important to take advantage of cultural heritage in history learning.
Dalam menyongsong generasi emas Indonesia di tahun 2045, dunia pendidikan memiliki tantangan besar yaitu mewujudkan pendidikan yang berkualitas dimana peran guru sangat besar, terutama menjadi guru yang kreatif, inovatif, dan inspiratif dalam merancang kegiatan pembelajaran yang bermakna. Adanya perkembangan zaman membuat pembelajaran sejarah menjadi tantangan besar, dan guru harus mampu beradaptasi dengan alam perkembangan zaman, salah satunya perkembangan teknologi dan komunikasi yang begitu pesat. Penelitian ini menganalisis urgensi pengembangan media pembelajaran sejarah pintar untuk smartphone berbasis cagar budaya. Metode yang digunakan dalam penelitian ini adalah penelitian dan pengembangan. Data dikumpulkan melalui observasi dan studi literatur sebagai referensi pada tahap awal penelitian. Kemudian dilakukan penyebaran kuesioner untuk menganalisis kebutuhan perancangan mobile learning berbasis cagar budaya sebagai media pembelajaran sejarah kepada 264 siswa SMA di Kabupaten Sragen. Tahap awal perancangan produk menjelaskan materi dan media berupa berbagai cagar budaya yang ada di kabupaten Sragen. Hasil penelitian ini cukup signifikan: 97.7 persen memiliki smartphone, hampir 46.1 persen responden menggunakan smartphone untuk belajar, dan 97.7 persen menjawab penting untuk memanfaatkan cagar budaya dalam pembelajaran sejarah.
Keywords
Mobile Learning; Cagar Budaya; Media Pembelajaran
References
Aman, A. (2011). Model evaluasi pembelajaran sejarah. Yogyakarta: Penerbit Ombak.
Khasanah, K., Muhlas, M., & Marwani, L. (2020). Development of e-learning Smart Apps Creator (SAC) learning media for selling employees on paid tv. Akademika: Jurnal Teknologi Pendidikan, 9(2), 129–143. https://doi.org/10.34005/akademika.v9i02.819
Rahayu, G. D. S., & Firmansyah, D. (2019). Pengembangan pembelajaran inovatif berbasis pendampingan bagi guru sekolah dasar. Abdimas Siliwangi, 1(1), 17–25. Retrieved from https://www.journal.ikipsiliwangi.ac.id/index.php/abdimas-siliwangi/article/view/36
Sanaky, H. (2013). Media pembelajaran interaktif-inovatif. Yogyakarta: Kaukaba Dipantara.
Sudrajat, U., & Mulyadi, M. (2020). Pemanfaatan cagar budaya pelawangan dalam pembelajaran sejarah lokal. Patra Widya: Seri Penerbitan Penelitian Sejarah Dan Budaya, 21(2), 151–164. Retrieved from https://patrawidya.kemdikbud.go.id/index.php/patrawidya/article/view/303
Sugiyono, S. (2015). Metode penelitian pendidikan (pendekatan kuantitatif, kualitatif dan R&D). Bandung: Alfabeta.
Susilo, A., & Hardyanto, W. (2021). Mobile learning development using augmented reality as a biology learning media. Journal of Physics: Conference Series (ICMSE), 1–6. https://doi.org/10.1088/1742-6596/1918/4/042013
Warsita, B. (2010). Mobile learning sebagai model pembelajaran yang efektif dan inovatif. Jurnal Teknodik, 14(1), 62–73. Retrieved from https://jurnalteknodik.kemdikbud.go.id/index.php/jurnalteknodik/article/view/452
DOI:
http://dx.doi.org/10.17977/um081v3i12023p126-139
Refbacks
There are currently no refbacks.
Copyright (c) 2023 Historiography: Journal of Indonesian History and Education
This work is licensed under a
Creative Commons Attribution-ShareAlike 4.0 International License
.
Historiography: Journal of Indonesian History and Education is licensed under Creative Commons Attribution-ShareAlike 4.0 International License.
JOIN Indexed By: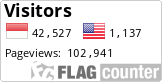 View My Stats