Syntactic Errors in Minikrimi Translated by Students of German Department Universitas Negeri Malang
Abstract
This research aims to describe types of syntactic error and its  most dominant type in the translation of Minikrimi by  students of the Department of German, Universitas Negeri Malang. The method used in this research is qualitative methode with descriptive research type. The results show that there are 9 (nine) forms of syntactic error  in the translation results. The most dominant error was error in using of conjunctions.
Keywords
Error Analysis, Minikrimi, Mini Thriller, Translation, Syntax
References
Chaer, Abdul. 2015. Sintaksis Bahasa Indonesia (Pendekatan Proses). Jakarta: PT. Rineka Cipta.
Darmayanti, Nani. 2007. Bahasa Indonesia untuk Sekolah Menengah Kejuruan. Bandung: Grafindo Media Pratama.
Indihadi, Dian. 2015. Analisis Kesalahan Berbahasa. Dari http://file.upi.edu/Direktori/DUAL-MODES/PEMBINAAN_BAHASA_INDONESIA_SEBAGAI_BAHASA_KEDUA/10_BBM_8.pdf
Jiwandono, Nahnu R. 2016. Analisis Kesalahan Penggunaan Piranti Kohesi Berupa Konjungsi pada Karangan Argumentasi Mahasiswa. JU-Ke, Volume 2, Nomor 1, Juni 2018, hlm 34-43. http://riset.unisma.ac.id/index.php/JU-ke/article/view/1049/1084.
Miles, M.B & Huberman A.M. 1984, Analisis Data Kualitatif. Terjemahan oleh Tjetjep Rohendi Rohidi. 1992. Jakarta: Penerbit Universitas Indonesia.
Moleong, Lexy J. 2009/2010. Metode Penelitian Kualitatif. Bandung: Remaja Rosdakarya.
Ngamelubun, Maria M. 2016. Ketakterjemahan dalam Penerjemahan Untranslatability dalam Terjemahan. Diglosia: Jurnal Kajian Ilmiah Kebahasaan dan Kesusasteraan, Vol. 8 No 1 (2016) http://journal.unipdu.ac.id:8080/index.php/diglosia/article/view/668/572
Ordudari, Mahmoud. 2008. Good Translation: Art, Craft, or Science?, 12 (1). Dari https://translationjournal.net/journal/43theory.htm
Rosyidah, dkk. 2017. Akseptabilitas Terjemahan Dongen Haensel und Gretel, 45 (1). Dari http://journal2.um.ac.id/index.php/jbs/article/view/678/420
Setyawati, Nanik. 2013. Analisis Kesalahan Berbahasa Indonesia Teori dan Praktik. Surakarta: Yuma Pustaka
Sugiyono. 2015. Metode Penelitian Pendidikan (Pendekatan Kuantitatif, Kualitatif dan R&D). Bandung: CV. Alfabeta.
Supriyadi. 2014. Sintaksis Bahasa Indonesia. Gorontalo: UNG Press.
Suryawinata, Z. & Sugeng Hariyanto. 2016. Translation (Bahasa Teori & Penuntun Praktis Menerjemahkan). Yogyakarta: Kanisius.
Tim Penyusun Katalog JSJ. 2016. Katalog Jurusan Sastra Jerman Universitas Negeri Malang. Malang: FS UM.
Refbacks
There are currently no refbacks.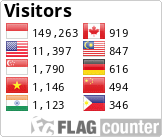 This work is licensed under a Creative Commons Attribution-NonCommercial 4.0 International License