Asynchronous Digital-Based Learning Transformation of Speaking Skill Through Instagram
Abstract
This article is the result of a research related to Asynchronous digital-based learning in speaking skill through instagram. This study aims to determine the transformation of Asynchronous digital-based learning and to analyze the students' speaking skill using the assessment rubric that has been designed. The data were collected through oral practice in the form of videos related to the theme Freizeitbeschäftigung / Hobby. Each student was asked to upload a 2-3 minute video and comment on two videos of other students. The results of this study indicated that the assessment rubric covered the fulfillment of tasks and pronunciation. All the given assignment points were fulfilled quite well, although there were six students who still made grammatical errors. The pronunciation ability of seven students was very good, while the other seven students were still influenced by Indonesian accent. Students' comments regarding other students' videos were varied and positive. Students gave supportive comments to motivate each other in doing their work and they did not have any difficulties in using instagram.
Keywords: Asynchronous, German language learning, instagram, speaking skill
Keywords
Asynchronous, pembelajaran bahasa Jerman, Instagram, keterampilan berbicara
References
Bacow, L. 2020. COVID-19 – Moving Classes Online. Community Message. Harvard University. (Online), https://www.harvard.edu/covid-19-moving-classes-online-other-updates, diakses pada 18 Oktober 2020.
Blumenstyk, G. 2020. Why Coronavirus Looks like a 'Black Swan' Moment for Higher Ed. Chronicle of Higher Education.(Online), https://www.chronicle.com/article/Why-Coronavirus- Looks-Like-a/248219?cid=cp275, diakses pada 18 Oktober 2020.
Boonkit, K. 2010. Enhancing the Development of Speaking Skills for Non-Native Speakers of English. Procedia Sosial and Behavioral Sciences 2, pp. 1305-1309. DOI: 10.1016/j.sbspro.2010.03.191.
Derakhshan, A., & Hasanabbasi, S. 2015. Social Networks for Language Learning. Theory and Practice in Language Studies, Volume 5 Nomor 5, pp. 1090. https://doi.org/10.17507/tpls.0505.25.
Golkova, D. & Hubackova, S. 2014 Productive Skills in Second Language Learning. Procedia-Sosial and Behavioral Sciences 477-481. DOI: 10.1016/j.sbspro.2014.07.520.
Hamalik, O. 2005. Perencanaan Pengajaran Berdasarkan Pendekatan Sistem. Jakarta: PT Bumi Aksara.
Jaume, D., & Willén, A. 2019. The log-term effects of teacher strikes: Evidence from Argentina. Journal of Labor Economics, Volume 37(4), pp. 1097-1139.
Lederman, D. 2020. Preparing for a Fall without In-person Classes. Inside Higher Education. (Online), https://www.insidehighered.com/digital-learning/article/2020/04/01/preparing- quietly-fall-semester-without-person-instruction, diakses pada 18 Oktober 2020.
Mansor, N., & Rahim, N. A. 2017. Instagram in ESL Classroom. Man In India, Volume 97 Nomor 20, pp. 107–114.
McCarroll, N., & Curran, K. 2013. Social networking in education. International Journal of Innovation in the Digital Economy, Volume 4 Nomor 1, pp. 1–16. https://doi.org/10.4018/jide.2013010101.
Nurgiyantoro, B. 2013. Penilaian Pembelajaran Bahasa Berbasis Kompetensi. Yogyakarta: Fakultas Ekonomi dan Bisnis UGM.
Ouassou, H., Kharchoufa, L., Bouhrim, M., Doudi, N., Imtana, H., Bencheikh, N., Elbouzidi, A., Bnouham, M. 2020. The Pathogenesis of Coronavirus Disease 2019 (COVID-19) : Evaluation and Prevention. Journal of Immunology Research. DOI : https://doi.org/10.1155/2020/1357983.
Osman, M. 2020. Global: Impact of COVID-19 on Education Systems: The Emergency Remote Teaching at Sultan Qaboos University. Journal od Education for Teaching. DOI : https://doi.org/10.1080/02607476.2020.1802583.
Pietro, D., Biagi, F., Costa, P., Karpinski, Z., & Mazza, J. 2020. The Likely Impact of Covid-19 on Education: Reflections based on the Existing Literature and Recent International Datasets. Luxembourg : Publications Office of the European Union.
Pratiwi, M. F. 2019. The Effectiviness of Media Instagram Toward The Students' Speaking Skills of Tenth Grade in SMAN 4 Malang. Language-Edu Journal of English Teaching and Learning, Volume 8 Nomor 2.
Sadikin, A. & Hamidah, A.. 2020. Pembelajaran Daring di Tengah Wabah Covid-19. BIODIK:Jurnal Ilmiah Pendidikan Biologi, Volume 6 Nomor 02, pp. 214-224. ISSN 2580-1922.
Schatz, H. 2006. Fertigkeit Sprechen. München: Goethe-Institut.
Shahabadi, M. M. & Uplane, M. 2015. Syncronous and Asynchronous E-Learning Styles and Academic Performance of E-Learners. Procedia – Social and Behavioral Sciences 176, pp. 129-138.
World Health Organization. 2020. WHO Director General's remrls at the Media Briefing on 2019-nCov ON 11 February 2020. (Online), (https://www.who.int/dg/speeches/detail/who-director-generals), diakses pada 18 Oktober 2020.
Zhang, D., Zhao, J. L., Zhou, L., & Nunamaker, J. F. 2004. Can e-learning replace classroom learning? Communications of the ACM. DOI: https://doi.org/10.1145/986213.986216.
Zheng-dong, Z. (2006). Innovation and Development of Foreign Language Teaching in China. Higher Education Press and Springer-Verlag. DOI 10.1007/s 11516-006-0031-2.
Refbacks
There are currently no refbacks.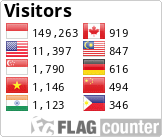 This work is licensed under a Creative Commons Attribution-NonCommercial 4.0 International License