EVALUASI DOKUMEN KURIKULUM PROGRAM STUDI PENDIDIKAN BAHASA JERMAN UNIVERSITAS NEGERI MALANG MENGACU PADA KKNI, SN-DIKTI, DAN AUN-QA
Abstract
This article is an evaluation study that aims to evaluate curriculum documents by describing learning outcome's (LO) suitability contained in the curriculum 2016 of German Department with LO contained in Indonesia National Qualification Framework (INQF), National Standard of Higher Education (NSHE) and ASEAN University Network Quality Assurance (AUN-QA). The results showed that formulation of learning outcomes in the curriculum document of German Department especially on the components of attitudes and values, mastery of knowledge, general and special skills has been adjusted to the general description and description of the level of qualification 6 in Indonesia National Qualification Frameworkand general attitude and skill formulation in NSHE. Based on the review in terms of the document, the curriculum of German Department has been accordance with INQF and NSHE, but it is still not suitable especially in the criteria Programme Structure and Content.
Keywords
Evaluation, Curriculum Document, KKNI, SN-Dikti, AUN-QA
References
ASEAN University Network Quality Asssurance. 2015. Guide to AUN-QA Assessment at Programme Level Version 3.0. Bangkok:ASEAN University Network.
Arikunto, Suharsimi. 2006. Prosedur Penelitian: Suatu Pendekatan Praktik. Jakarta: PT Rineka Cipta.
BAN-PT Akreditasi Program Studi Sarjana. 2008. Buku 2 Standar dan Proses Akreditasi Program Studi Sarjana. Jakarta: Departemen Pendidikan Nasional.
____________. Buku 5 Pedoman Penilaian Instrumen Akreditasi Sarjana. Jakarta: Departemen Pendidikan Nasional.
Bharvad, Amrut J. 2010. Curriculum Evaluation. Research Paper-Education 12 (1): hlm.72, (Online), dalam International Research Journal, (http://faculty.mu.edu.sa/public/uploads/1418537444.53191c8882d306181f62401a4ff18fc6bfd6.pdf),diakses pada 10 Februari 2017.
Direktorat Jenderal Pembelajaran dan Kemahasiswaan. 2016. Panduan Penyusunan Kurikulum Pendidikan Tinggi. Jakarta: Kementerian Riset, Teknologi dan Pendidikan Tinggi.
Ende, K., Grotjahn, R., Kleppin, K. et al.2013.Curriculare Vorgaben und Unterrichtsplanung. München: Klett Langenscheidt.
Eriyanto. 2011. Analisis Isi: Pengantar Metodologi untuk Penelitian Ilmu Komunikasi dan Ilmu-Ilmu Sosial Lainnya. Jakarta: Kencana Prenada Media Group.
Hasan, S.Hamid. 2014. Evaluasi Kurikulum. Bandung: PT Remaja Rosdakarya.
Hussain, Afzaal. 2011. Evaluation of Curriculum Development Process. International Journal of Humanities and Social Science. 1(14): hlm. 265, (Online), dalam (http://www.ijhssnet.com/journals/Vol_1_No_14_October_2011/34.pdf), diakses pada 10 Februari 2017.
Moleong, Lexy J. 2012. Metodologi Penelitian Kualitatif. Bandung: PT Remaja Rosdakarya.
Patton, Michael Quinn. 1999. Enchanching the Quality and Credibility of Qualitative Analysis. Health Service Research. 34(5) part II, (Online), dalam (https://www.ncbi.nlm.nih.gov/pmc/articles/PMC1089059/), diakses pada 10 April 2017.
Peraturan Menteri Riset dan Teknologi No.44 Tahun 2015 tentang Standar Nasional Pendidikan Tinggi. (Online), http://jdih.ristekdikti.go.id/diakses pada 30 Desember 2016.
Peraturan Presiden Republik Indonesia No.8 Tahun 2012 tentang Kerangka Kualifikasi Nasional Indonesia, (Online), (http://kkni-kemenristekdikti.org/.../perpres_no_8_tahun_2012_ttg_kkni...), diakses pada 30 Desember 2016.
Sartika, Elita. 2014. Analisis Isi Kualitatif Pesan Moral dalam Film Berjudul "Kita Versus Korupsi". Journal Ilmu Komunikasi.2(2): hlm. 63-77, (Online), dalam (https://www.google.co.id/url?sa=t&source=web&rct=j&url=http://ejournal.ilkom.fisip-unmul.ac.id/site/wp-content/uploads/2014/05JURNAL_ELITH_2014_2009%2520(05-19-14-06-40-17).pdf&ved=0ahUKEwiNdPGxb3TAhWFsI8KHT_GBR0QFggZMAA&usg=AFQjCNE96hq-ITd-dZpFeKcDCUxgQBqkjw), diakses pada 10 April 2017.
Sastra Jerman. 2016. Katalog Jurusan Sastra Jerman. Malang: Fakultas Sastra Universitas Negeri Malang (UM).
Sugiyono. 2014. Metode Penelitian Pendidikan (Pendekatan Kuantitatif, Kualitatif, dan R&D). Bandung: Alfabeta.
Suharsaputra, Uhar. 2015. Manajemen Pendidikan Perguruan Tinggi: Stategi Menghadapi Perubahan. Bandung: PT Refika Aditama.
Sukardi. 2009. Metodologi Penelitian Pendidikan: Kompetensi dan Praktiknya. Jakarta: PT Bumi Aksara.
Sukiman. 2015. Pengembangan Kurikulum Perguruan Tinggi. Bandung: PT Remaja Rosdakarya.
Sutapa, J.P. Gentur. 2013. Prosedur dan Standar Mutu ASEAN University Network (AUN). Universitas Gadjah Mada.(Online), dalam (https://www.google.co.id/url?sa=t&rct=j&q=&esrc=s&source=web&cd=2&cad=rja&uact=8&ved=0ahUKEwiF3rz8y73TAhWFwI8KHSGFBhoQFggqMAE&url=http%3A%2F%2Fbpm.unnes.ac.id%2Ffile%2F2013%2F09%2FPROSEDUR-DAN-STANDAR-MUTU-ASEAN-UNIVERSIRTY-NETWORK-AUN.ppt&usg=AFQjCNFiJ2F7q5UO1vttPYnI_EuWUMbyBA&sig2=ORDwJMOlT1J6XMy4m4EVkQ), diakses pada 17 Maret 2017.
Undang-Undang Republik Indonesia No.20 Tahun 2003 tentang Sistem Pendidikan Nasional. (Online), (http://www.http://www.kopertis12.or.id/2013/04/28/kurikulum-nasional-berbasis-kompetensi-mengacu-pada-kkni.html), diakses pada 31 Oktober 2016.
Wijatno, Serian. 2009. Pengelolaan Perguruan Tinggi secara Efisien, Efektif, dan Ekonomis: untuk Meningkatkan Mutu Penyelenggaraan Pendidikan dan Mutu Lulusan. Jakarta: Salemba Empat.
Wijayati, Primardiana H., Suyata & Sumarno. 2013. Model Evaluasi Berbasis Kaizen di Sekolah Menengah Atas. Jurnal Penelitian dan Evaluasi Pendidikan, 17 (2): 320, Tahun 17, Nomor 2. ISSN 1410-4725.
Refbacks
There are currently no refbacks.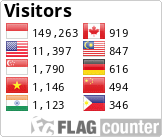 This work is licensed under a Creative Commons Attribution-NonCommercial 4.0 International License.