VISUALISASI SEBAGAI UPAYA UNTUK MEMAHAMI MATERI TEORITIS DI DALAM PERKULIAHAN
Abstract
This study attempts to described understanding students in learning lecture evaluation of teaching language germany with using a technique visualize. Methods used in research is descriptive quantitative method. An instrument used the video visualize, material exercise, questionnaires and documents. Material test competence language productive, receptive and literature presented in the form of video .
The contents of material displayed with a variation of color, size of letters, a picture, illustrations and audio. The result of research is third of the material well understood by students because display visualizations served interesting and clear, The preparation of a groove material well furnished by example and training make the material into more easily understood.
Keywords
visualisasi;Materi Evaluasi; video
References
Arikunto, Suharsimi. 2013. Prosedur Penelitian: suatu pendekatan praktek. Jakarta: Rineka Cipta
Arsyad, Azhar. 2014. Media Pembelajaran. Jakarta: Rajawali Pers
Azwar, Saifuddin. 2013. Metode Penelitian. Yogyakarta: Pustaka Pelajar
Badan Standar Nasional Pendidikan. 2010. Paradigma Pendidikan Abad XXI. Jakarta: BSNP.
Darmawan, Deni. 2016. Metode Penelitian Kuantitatif. Bandung: Remaja Rosdakarya
Departemen Pendidikan Nasional. 2011. Kamus Besar Bahasa Indonesia Pusat Bahasa edisi IV. Jakarta: Gramedia Pustaka Utama
Howe, Neil & Nadler, Reena (2012). Why Generations Matter. (online), (www.lifecourse.com ), diakses 16 Februari 2017
Katalog Jurusan Sastra Jerman. 2016. Malang: Fakultas Sastra Universitas Negeri Malang (UM).
Lohr, Linda L. 2008. Creating Graphics For Learning And Performance: Lessons in Visual Literacy (second edition). Cambridge: Pearson.
Prastowo, Andi. 2014. Memahami Metode-Metode Penelitian: suatu tinjauan teoritis dan praktis. Jogjakarta: Ar-Ruzz Media
Smaldino, S.E., Lowther, D.L., Russell, J.D. 2014. Instructional and Media for Learning: Teknologi Pembelajaran dan Media Untuk Belajar. Jakarta: Prenada Media
Sutopo, Ariesto Hadi. 2012. Teknologi Informasi dan Komunikasi dalam Pendidikan. Yogyakarta: Graha Ilmu
Waloeya,Yohan Jati. 2012. Adobe After Effect CS5. Yogyakarta: Andi
Westriningsih. 2013. Adobe Premier Pro CS5. Yogyakarta: Andi
Wijayati, P.H. 2016. Pembelajaran Berbasis Kehidupan Pada Abad Ke-21. Prosiding Seminar Nasional Pembelajaran Bahasa dan Sastra (SELASAR). ISSN No. 2541-349X.
Refbacks
There are currently no refbacks.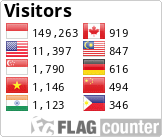 This work is licensed under a Creative Commons Attribution-NonCommercial 4.0 International License.