DAS ENTWICKELN DES TESTINSTRUMENTS FÜR DEN DEUTSCHUNTERRICHT NACH DEM CURRICULUM 2013 ZUM THEMA "ALLTAGSLEBEN"
Abstract
This research is aimed to develope a test instrument based on curriculum 2013 with Alltagsleben theme for XIth Language class program in second semester. The development strategy in this research is strategy by Cennamo and Kalk. The developed test is a test to assess the reading comprehension, grammar and vocabulary ability of the students. There are some kinds of texts in the test that have different word amount. The short texts consist of 20 until 47 words and the students need 30 until 45 seconds to understand each text. Besides, the moderate texts consist of 57 until 82 words. The students need a minute to understand each text. The long texts consist of 114 until 126 words. The students need two minutes to understand each text. After the test has been developed, the test and items quality have been reviewed by experts  and a trial has been held to check the readability, item difficulty, item discrimination, distractors' function and reliability of the test. The result is a test that has 54 items with good quality, 0,71  coefficient of validity and 0,863 coefficient of reliability.
Keywords
development, test instrument, curriculum 2013, German
Refbacks
There are currently no refbacks.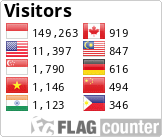 This work is licensed under a Creative Commons Attribution-NonCommercial 4.0 International License.