Effect of POGIL Learning Model toward Students' Critical Thinking Skills on Buffer Solution Material
Abstract
One of the essential skills students should possess in the 2013 Curriculum is critical thinking. However, students' critical thinking skills in buffer solution material are considered low. Therefore, this study aims to identify the different critical thinking skills between students who attend a process-oriented guided oriented learning (POGIL) with and without science, environmental, technology, and society (SETS) approach on buffer solution material. This research uses quasi-experimental with a posttest-only control group design. The research results reveal that: (1) both POGIL learning models with and without the SETS approach are classified to be successfully carried out; (2) different critical thinking skills are found in students who learn using the POGIL learning model with and without the SETS approach on buffer solution material. The POGIL learning model with the SETS approach carries better students' critical skills results than the one with no SETS approach on the buffer solution material.
Keywords
critical thinking, POGIL, SETS approach, buffer solution
DOI:
http://dx.doi.org/10.17977/um026v5i22020p078
Refbacks
There are currently no refbacks.
Copyright (c) 2020 Fariza Anizarini
This work is licensed under a
Creative Commons Attribution-ShareAlike 4.0 International License
.
J-PEK (Jurnal Pembelajaran Kimia)
Issued by Chemistry Department, Fakultas MIPA Universitas Negeri Malang.
INDEXING: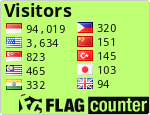 <
J-PEK (Jurnal Pembelajaran Kimia) is licensed under a Creative Commons Attribution-ShareAlike 4.0 International License