Analysis of chemistry teachers' covalent bond conceptual understanding through diagnostic interview technique
Abstract
Conceptual understanding of the subject matter is crucial for teachers in conducting instruction. The covalent bond is one of the essential knowledge of chemistry. This knowledge underlies most of the chemistry body knowledge. The purpose of this study is to investigate the chemistry teachers' conceptual understanding of covalent bonds. This study applied a descriptive qualitative research design. The research subjects were eight chemistry teachers from different schools. Data collection was carried out using a diagnostic interview technique guided by the semi-structured interview protocol. Data analysis was performed using phenomenography techniques. The results show that 25.00% of the interviewees well understood the covalent bond concepts, 22.75% do not understand, and 52.25% have misconceptions. Chemistry teachers have misconceptions about the concepts of intents of atom forming bonds, coordination bonds, types of atoms that form covalent bonds, polar and nonpolar covalent bonds, the level of covalent bonds polarity, Lewis structure writing, and covalent bond length.
Keywords
Conceptual understanding, Chemistry teacher, Misconception, Covalent bond, Diagnostic interview
DOI:
http://dx.doi.org/10.17977/um026v5i22020p108
Refbacks
There are currently no refbacks.
Copyright (c) 2020 Muntholib Muntholib, Mashfufatul Ilmah, Yahmin Yahmin
This work is licensed under a
Creative Commons Attribution-ShareAlike 4.0 International License
.
J-PEK (Jurnal Pembelajaran Kimia)
Issued by Chemistry Department, Fakultas MIPA Universitas Negeri Malang.
INDEXING: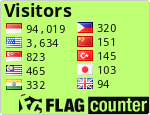 <
J-PEK (Jurnal Pembelajaran Kimia) is licensed under a Creative Commons Attribution-ShareAlike 4.0 International License