Concrete Model VS Virtual Model: Roles and Implications in Chemistry Learning
Abstract
Mastering the topic of symmetry requires a good representational competence to smoothly understand, visualize, and manipulate the movement of three-dimensional objects. This literature study aimed to describe how concrete and virtual media can be utilized in improving students' understanding of the topic. The study implies that the thinking process, cognitive tasks, interactions, mental models, and the completeness features displayed by the two models in identifying all symmetrical operations are the distinguishing factors of the effectiveness of the two formats in affecting students' understanding. The study also implies that the virtual format will contribute to students' understanding better than the concrete format does. However, the empirical study must be explored further to ensure the difference between the two formats.
Keywords
Concrete media, virtual media, Symmetry, chemical instruction
DOI:
http://dx.doi.org/10.17977/um026v5i22020p090
Refbacks
There are currently no refbacks.
Copyright (c) 2020 Thayban Thayban, Habiddin Habiddin, Yudhi Utomo
This work is licensed under a
Creative Commons Attribution-ShareAlike 4.0 International License
.
J-PEK (Jurnal Pembelajaran Kimia)
Issued by Chemistry Department, Fakultas MIPA Universitas Negeri Malang.
INDEXING: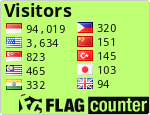 <
J-PEK (Jurnal Pembelajaran Kimia) is licensed under a Creative Commons Attribution-ShareAlike 4.0 International License