PERSEPSI MAHASISWA BARU JURUSAN KIMIA FMIPA UM ANGKATAN 2016 TENTANG FENOMENA PERUBAHAN MATERI
Abstract
Abstrak
Perubahan materi merupakan topik pembelajaran yang umumnya disajikan pertama kali sebelum reaksi-reaksi kimia yang lebih rumit. Topik tersebut sudah mulai diperkenalkan sejak siswa duduk di bangku sekolah menengah. Namun, kemampuan siswa untuk membedakan perubahan fisika dan kimia tergantung pada tingkat pemahaman siswa. Penelitian ini bertujuan untuk mengidentifikasi persepsi mahasiswa baru pendidikan kimia tentang perubahan materi. Sebanyak 95 mahasiswa semester I tahun ajaran 2016/2017 diminta untuk menuliskan persepsi mereka terhadap tujuh fenomena perubahan materi. Hasil analisis menunjukkan bahwa 73,68% mahasiswa mampu mengidentifikasi perubahan fisika dengan tepat, sedangkan perubahan kimia diidentifikasi dengan tepat oleh 78,42% mahasiswa. Selanjutnya, alasan mahasiswa pada masing-masing fenomena dianalisis dan dikategorikan berdasarkan kemiripan jawaban dengan mahasiswa lain. Namun, kemampuan mahasiswa untuk mengidentifikasi fenomena komplek yang melibatkan kedua jenis perubahan materi tersebut masih sangat kurang.
Kata Kunci : Perubahan materi, persepsi mahasiswa, konsep alternatif
Abstract
Changes of matter are generally the first topics taught before the more complicated chemical reactions. The topics have been introduced since students in secondary school. However, the student's ability to distinguish between physical and chemical changes was depend on the level of student understanding. This study aims to identify early chemical education undergraduate students' perceptions about physical and chemical changes. There were 95 first semester students were asked to write down their perceptions of seven phenomena related to changes of matter. Results showed that 73,68% students were able to identify the physical changes precisely, while chemical changes identified correctly by 78,42% of students. Then, students' reason students for each phenomenon analyzed and categorized based on the similarity of the answers with others. However, students' ability to identify complex phenomenon that involves both types of material changes are still lacking.   
Keywords
: change of matter, students' perception, alternative conception
Refbacks
There are currently no refbacks.
Copyright (c) 2019 M. Muchson M. Muchson, Yunilia Nur Pratiwi, Oktavia Sulistina, Darsono Sigit
This work is licensed under a
Creative Commons Attribution-ShareAlike 4.0 International License
.
J-PEK (Jurnal Pembelajaran Kimia)
Issued by Chemistry Department, Fakultas MIPA Universitas Negeri Malang.
INDEXING: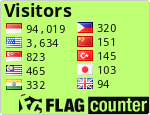 <
J-PEK (Jurnal Pembelajaran Kimia) is licensed under a Creative Commons Attribution-ShareAlike 4.0 International License