STUDI PENDAHULUAN IDENTIFIKASI KESULITAN DALAM PEMBELAJARAN PADA GURU IPA SMP SE-KOTA MALANG
Abstract
Penelitian ini adalah studi awal dalam identifikasi permasalahan yang dihadapi guru SMP dalam membelajarkan IPA. Karakteristik mata pelajaran IPA adalah memuat materi yang luas dan terintegrasi dari berbagai bidang kajian biologi, fisika, kimia, bumi dan antariksa. Guru harus mampu membelajarkan materi tersebut serta aplikasinya yang terkait erat dengan kehidupan sehari-hari siswa. Identifikasi permasalahan guru dalam membelajarkan IPA dilakukan agar dapat ditemukan solusi dalam upaya meningkatkan kualitas proses dan hasil belajar IPA. Pengumpulan data dilakukan dengan menggunakan instrumen angket dan interview yang dilaksanakan mulai bulan Oktober 2014-Maret 2015. Responden meliputi 48 orang guru IPA SMP yang tergabung dalam MGMP IPA se-Kota Malang yang mengajar di kelas 7, 8, 9. Hasil penelitian menunjukkan bahwa menurut guru IPA SMP: (1) Materi yang paling sulit untuk dipahami adalah Klasifikasi Makhluk Hidup yang dialami oleh 13 orang guru (27%); 2) Sebanyak 30% cara membelajarkan materi yang sulit tersebut ialah dengan ceramah; 3) Kendala utama yang dihadapi adalah konsep yang diajarkan sulit divisualisasikan atau dikonkretkan (30%); 4) Cara yang dilakukan untuk mengatasi kendala tersebut ialah dengan meminta siswa melakukan diskusi kelompok (32%); 5) Sumber utama bahan mengajar diperoleh dari buku paket (55%); 6) Tidak adanya kesulitan untuk mendapatkan buku paket di sekolah (65%); 7) Selain buku paket, sumber pendukung lainnya yang digunakan adalah internet (77%); 8) Hasil belajar IPA yang diperoleh siswa sejumlah 58% di atas rata-rata KKM;  9) Usaha yang dilakukan guru untuk meningkatkan kualitas pembelajaran IPA selama ini ialah dengan mengikuti workshop/pelatihan/seminar (33%).
Keywords
kesulitan pembelajaran IPA, guru IPA SMP
Refbacks
There are currently no refbacks.
This work is licensed under a
Creative Commons Attribution-NonCommercial-ShareAlike 4.0 International License
.
Editorial and Publisher Addresses:
Biology Department, Faculty of Mathematics and Natural Sciences, Universitas Negeri Malang, Building O-5 Jl. Cakrawala No.2 Malang 65145 Tel / Fax. (0341) 588077 (direct), (0341) 551312 line 262
E-mail: jpb.journal@um.ac.id
Web: http://journal2.um.ac.id/index.php/jpb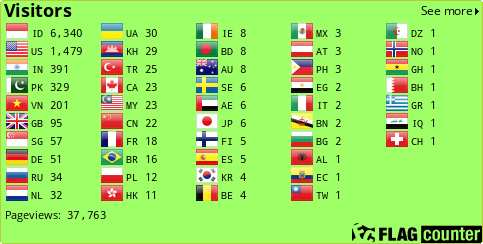 This work is licensed under a Creative Commons Attribution-NonCommercial-ShareAlike 4.0 International License.