Analysis of circular population migration pattern from Sigi Regency to Palu City
Abstract
Urbanization is closely related to regional development. The population migration in Palu City is mostly caused by the people's needs to fulfill their needs. This study aims to identify the migration pattern of the residents of Sigi Regency to Palu City. This study used a descriptive quantitative method and gathered data from secondary data on the Labor Force (AK) from the Center Bureau of Statistics of Palu City in 2015 and 2019. Meanwhile, the data analysis was carried out using gravity analysis to see the interactions and linkages between Palu City and Sigi Regency. Our data analysis results indicate that the migration pattern of the non-permanent population in Palu City was daily, weekly and monthly pattern and dominated by circular migration. Based on the gravity analysis, as a center of development, Palu City has an intensive and close interaction with Sigi Regency. Factors that influence this pattern of migration are accessibility, distance, facilities, and infrastructure. Meanwhile, population and the amount of regional income are the reasons for the interaction between regions. This research can be used as a reference in the learning related to urban village Geography.
Keywords
population mobility; regional development; Palu City
References
Achsan, A. C., Rizkhi, R., & Awalia, R. (2019). Perencanaan lanskap kawasan perkotaan Kota Palu berbasis mitigasi temperatur permukaan lahan. Jurnal Belantara, 2(1), 43–52. https://doi.org/10.29303/-jbl.v2i1.97
Agusta, A. (2013). Faktor-faktor yang mempengaruhi mobilitas penduduk ke desa Kota Bangun Dua Kecamatan Kota Bangun Kabupaten Kutai Kartanegara. EJournal Pemerintahan, 1(2), 862–874.
Alhogbi, B. G. (2017). Urban sprawl di Kota Semarang: Karakteristik dan evaluasinya terhadap rencana detail tata ruang kota. Journal of Chemical Information and Modeling, 53(9), 21–25.
Desiyana, I. (2017). Urban sprawl dan dampaknya pada kualitas lingkungan. Jurnal Komunikasi Visual ULTIMART, 9(2), 16–24.
Divigalpitiya, P., & Handayani, K. N. (2015). Measuring the urban expansion process of Yogyakarta City in Indonesia: Urban expansion process and spatial and temporal characteristics of growing cities. International Review for Spatial Planning and Sustainable Development, 3(4), 18–32. https://doi.org/-10.14246/¬irspsd.3.4_18
Dzulfikar, F., & Syafriharti, R. (2018). Pengaruh tingkat kekompakan perkotaan terhadap karakteristik pergerakan penduduk di Kota Bandung. Jurnal Wilayah dan Kota, 5(2), 9–15.
Lutfi, L. (2012). Pengembangan wilayah sebagai konsep Kota Baru. Jurnal SMARTek, 5(1), 30–39.
Mardiansjah, F. H., & Rahayu, P. (2019). Urbanisasi dan pertumbuhan kota-kota di Indonesia: Suatu perbandingan antar wilayah makro Indonesia. Jurnal Pengembangan Kota, 7(1), 91–110. https://-doi.org/¬10.14710/jpk.7.1.91-108
Mardiansjah, F. H., & Rahayu, P. (2020). Perkembangan kawasan perkotaan kecil di pinggiran Kota Pekalongan. Jurnal Geografi Gea, 20(2), 151–168. https://doi.org/10.17509/gea.v20i2.25842
Mardin, R. (2011). Analisis perkembangan fisik Kota Palu dengan citra landsat. Ruang, 3(1), 45–54.
Martini, E. (2011). Perkembangan kota menurut parameter kota (studi kasus: Wilayah Jakarta Pusat). Planesa, 2(2), 131–135.
Muamar, A. (2014). Pada struktur ruang pusat Kota Palu. Katalogis, 5(4), 194–205.
Murtadho, A., Wulandari, S., Wahid, M., & Rustiadi, E. (2018). Perkembangan wilayah dan perubahan tutupan lahan di Kabupaten Purwakarta sebagai dampak dari proses konurbasi Jakarta-Bandung. Journal of Regional and Rural Development Planning, 2(2), 195. https://doi.org/10.29244/jp2wd.2018.2.2.195-208
Nazaruddin, T. (2015). Perencanaan kota secara komprehensif berbasis hukum integratif menuju pembangunan kota berkelanjutan (comprehensive urban planning based on integrative law towards sustainable urban development). Jurnal Cita Hukum, 3(2), 95533.
Puspitosari, P. (2014). Kajian mobilitas penduduk sirkuler di Kecamatan Waru Kabupaten Sidoarjo. Jurnal Geografi.
Rachmawati, L., & Latifa, A. (2020). Lintasan penghidupan (livelihood trajectories) dan migrasi lingkungan di Delta Mahakam. Jurnal Kependudukan Indonesia, 15(1), 103. https://doi.org/10.14203/jki.v15i1.475
Ramlah, M. W., Suparman, S., & Adda, H. W. (2017). Pengaruh Kota Palu sebagai pusat pertumbuhan terhadap pertumbuhan ekonomi wilayah Hinterland. Katalogis, 5(9), 72–79.
Romdiati, H., & Noveria, M. (2006). Mobilitas penduduk antardaerah dalam rangka tertib pengendalian migrasi masuk ke DKI Jakarta. Jurnal Kependudukan Indonesia, 1(1), 13–28.
Saputra, I. A., Rahmawati, R., & Listiqowati, I. (2019). Urban sprawl in Palu City. Tadulako Sciencetech Journal, 1(1), 12–25.
Sarapang, H. T., Rogi, O. H. A., & Hanny, P. (2019). Analisis kerentanan bencana tsunami di Kota Palu. Spasial, 6(2), 432–439.
Sarmita, I. M., & Treman, I. W. (2019). Studi mobilitas penduduk: Analisis mikro perilaku mobilitas mahasiswa Jurusan Pendidikan Geografi Universitas Pendidikan Ganesha. Jurnal Ilmiah Ilmu Sosial, 3(2), 117–128. https://doi.org/10.23887/jiis.v3i2.16519
Sidabutar, N. V. (2020). Hubungan migrasi terhadap tingkat kualitas sarana sanitasi rumah tangga di Jakarta: Analisis data mikro Susenas 2017. Jurnal Kependudukan Indonesia, 15(2), 165–182.
Theresiana, E., & Dewi, S. P. (2013). Analisis perkembangan struktur ruang kawasan bersejarah Kampung Kauman Kota Semarang. Teknik PWK (Perencanaan Wilayah Kota), 2(3), 851–862.
Wagistina, S., & Antariksa, A. (2019). Urban sprawl and residential segregation in Western Suburb Area of Malang City, East Java, Indonesia. Jurnal Pendidikan Geografi: Kajian, Teori, dan Praktek dalam Bidang Pendidikan dan Ilmu Geografi, 24(1), 11–24. https://doi.org/10.17977/um017v24i12019p011
Widiawaty, M. A., Dede, M., & Ismail, A. (2018). Analisis tipologi urban sprawl di Kota Bandung (urban sprawl typology analysis in Bandung City using geographic information system). Seminar Geomatika, 3(October), 547–554.
Woltjer, J. (2014). A global review on peri-urban development and planning. Jurnal Perencanaan Wilayah dan Kota, 25(1), 1–16. https://doi.org/10.5614/jpwk.2014.25.1.1
DOI:
http://dx.doi.org/10.17977/um017v27i22022p199-205
Refbacks
There are currently no refbacks.
Copyright (c) 2022 Jurnal Pendidikan Geografi: Kajian, Teori, dan Praktek dalam Bidang Pendidikan dan Ilmu Geografi
This work is licensed under a
Creative Commons Attribution-ShareAlike 4.0 International License
.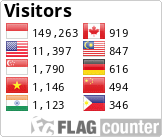 Jurnal Pendidikan Geografi: Kajian, Teori, dan Praktek dalam Bidang Pendidikan dan Ilmu Geografi is licensed under Creative Commons Attribution-ShareAlike 4.0 International License,
JPG Indexed By:
View My Stats