Pengembangan buku ajar digital Geografi SMA berplatform aplikasi 3D Page Flip dengan pendekatan STEAM (Science, Technology, Engineering, Art, Mathematic) materi keragaman budaya di Indonesia
Abstract
Today students live in a digital era. Such conditions affect the changing needs of textbooks as a source of learning for students. The purpose of this development research is to produce a digital textbook on cultural diversity in Indonesia with a 3D page flip application platform with a STEAM approach (Science, technology, engineering, art, mathematics). The design of this study uses the ADDIE model. Product trial results show that the percentage of the feasibility of textbooks is as much as 87 percent, which means it is very feasible to use. While the results of students' understanding test scores in the range of 76-85 with a percentage of 53 percent. These results indicate that students have a high level of understanding criteria.
Dewasa ini peserta didik hidup di era digital. Kondisi yang demikian berpengaruh terhadap perubahan kebutuhan buku ajar sebagai sumber belajar bagi peserta didik. Tujuan penelitian pengembangan ini menghasilkan buku ajar digital berplatform aplikasi 3D page flip dengan pendekatan STEAM (Science, Technology, Engineering, Art, Mathematic) materi keragaman budaya di Indonesia. Rancangan penelitian ini menggunakan model ADDIE. Hasil uji coba produk menunjukkan bahwa persentase tingkat kelayakan buku ajar sebanyak 87 persen yang artinya sangat layak digunakan. Sedangkan hasil tes pemahaman peserta didik memperoleh nilai pada rentang 76-85 dengan persentase sebanyak 53 persen. Hasil tersebut menunjukan bahwa peserta didik memiliki kriteria tingkat pemahaman yang tinggi.
Keywords
Pengembangan; buku ajar; Geografi; STEAM
References
Arisanti, K. M., & Susilowibowo, J. (2013). Survey tentang penggunaan bahan ajar pada mata pelajaran produktif Akuntansi di kelas X Akuntansi SMK Negeri 1 Lamongan. Jurnal Pendidikan Akuntansi (JPAK), 1(3). https://ejournal.unesa.ac.id/index.php/jpak/article/view/4099.
Amarulloh, A., Surahman, E., & Meylani, V. (2019). Refleksi Peserta Didik Terhadap Pembelajaran Berbasis Digital. Metaedukasi, 1(1).
Barni, M. (2019). Tantangan pendidikan era milenial. Jurnal Transformatif (Islamic Studies), 3(1), 99–116. https://doi.org/10.23971/tf.v3i1.1251
Hadinugrahaningsih, T., Rachmawati, Y., Ridwan, A., Budiningsih, A., Suryani, E., Nurlitiani, A., & Fatimah, C. (2017). Keterampilan abad 21 dan STEAM (Science, Technology, Engineering, Art, and Mathematics) project dalam pembelajaran kimia.
Hasugian, P. M. (2018). Aplikasi Pembelajaran Berbasis Mobile. Cetta: Jurnal Ilmu Pendidikan.
Ibrohim, S. (2019). Pengembangan digital modul menggunakan aplikasi 3D Page Flip Profesional pada tema ekisistem untuk kelas V SD/MI.
Iwan Munandar, M., & Ulwiyah, I. (2012). Intercultural Approaches to the Cultural Content of Indonesia's High School ELT Textbooks. Cross-Cultural Communication, 8(5).
Kementerian Komunikasi dan Informatika. (2016). Mengenal generasi milenial. https://www.kominfo.go.id/content/detail/8566/mengenal-generasi-millennial/0/sorotan_media
Latifah, N. (2017). Pengembangan Bahan Ajar Berbasis Budaya Lokal Subtema Indahnya Keragaman Budaya Negeriku Di Kelas Iv Sekolah Dasar. Jurnal Pendidikan: Teori, Penelitian, Dan Pengembangan, 2(8).
Mintowati, M. (2003). Panduan penulisan buku ajar. Depdikbud.
Muhasim, M. (2017). Pengaruh tehnologi digital terhadap motivasi belajar peserta didik. Palapa: Jurnal Studi Keislaman Dan Ilmu Pendidikan, 5(2), 53–77. https://doi.org/10.36088/palapa.v5i2.46
Mursyid, M. (2018). Pendekatan pembelajaran STEAM menjadi prioritas di MTsN 3 Wonogiri. https://jateng.kemenag.go.id/warta/berita/detail/pendekatan-pembelajaran-steam-menjadi-prioritas-di-mtsn-3-wonogiri.
Oktarinah, O., & Wiyono, K. (2016). Pengembangan bahan ajar berbasis model pembelajaran proyek materi alat-alat optik untuk kelas X SMA. Jurnal Inovasi Dan Pembelajaran Fisika, 3(1), 80–85. https://www.e-jurnal.com/2017/05/pengembangan-bahan-ajar-berbasis-model.html
Prastowo, A. (2014). Panduan kreatif membuat bahan ajar inovatif. Diva Press.
Pribadi, B. A., & Sjarif, E. (2010). Pendekatan konstruktivistik dan pengembangan bahan ajar pada sistem pendidikan jarak jauh. In Jurnal Pendidikan Terbuka Dan Jarak Jauh (Vol. 11, Issue 2). http://jurnal.ut.ac.id/index.php/jptjj/article/view/461
Putra, A. K. (2021). The Effect of Blended Project-Based Learning with Stem Approach to Spatial Thinking Ability and Geographic Skill. 14(3), 685–704.
Putra, A. K., Sumarmi, S., Sahrina, A., Fajrilia, A., Islam, M. N., & Yembuu, B. (2021). Effect of Mobile-Augmented Reality (MAR) in Digital Encyclopedia on The Complex Problem Solving and Attitudes of Undergraduate Student. International Journal of Emerging Technologies in Learning (IJET), 16(07). https://doi.org/10.3991/ijet.v16i07.21223.
Raihan, S., Haryono, & Ahmadi, F. (2018). Development of Scientific Learning E-Book Using 3D Pageflip Professional Program. Innovative Journal Of Curriculum and Educational Technology, 7(1).
Tegeh, I. M., Jampel, I. N., & Pudjawan, K. (2015). Pengembangan buku ajar model penelitian pengembangan dengan model ADDIE. Seminar Nasional Riset Inovatif IV, 208–216.
Yonanda, D. A. (2017). Peningkatan pemahaman siswa mata pelajaran PKN tentang sistem pemerintahan melalui metode M2M (Mind Mapping) kelas IV MI Mambaul Ulum Tegalgondo Karangploso Malang. Jurnal Cakrawala Pendas, 3(1).
DOI:
http://dx.doi.org/10.17977/um017v26i22021p092
Refbacks
There are currently no refbacks.
Copyright (c) 2021 Jurnal Pendidikan Geografi: Kajian, Teori, dan Praktek dalam Bidang Pendidikan dan Ilmu Geografi
This work is licensed under a
Creative Commons Attribution-ShareAlike 4.0 International License
.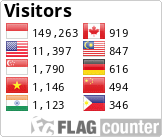 Jurnal Pendidikan Geografi: Kajian, Teori, dan Praktek dalam Bidang Pendidikan dan Ilmu Geografi is licensed under Creative Commons Attribution-ShareAlike 4.0 International License,
JPG Indexed By:
View My Stats