Dampak pembangunan Jalan Balige bypass terhadap alih fungsi lahan Kabupaten Toba
Abstract
Infrastructure development often has an impact on land use changes. This study aims to map the impact of Balige bypass road construction on land use changes and analyze its suitability with spatial planning. The research method was carried out through descriptive qualitative with a spatial approach. The data includes Sentinel images for 2017 and 2021, maps of the Regional Spatial Plan (RTRW) and interviews with government officials. Image analysis is carried out visually, while mapping of land use changes is carried out through overlaying land use maps for 2017 and 2021 and to map the suitability of the RTRW, overlaying land use maps with the RTRW. The results of the analysis show that after the road construction there was a change in land use from rice fields to settlements covering an area of 103.27 Ha. Meanwhile, an analysis of the RTRW shows that there is a mismatch in the use of a land area of 47.2 Ha. This study shows that the use of remote sensing through sentinel imagery and spatial analysis can be a tool for monitoring natural resources, this study is also useful as material for developing Geography learning.
Pembangunan infrastruktur seringkali berdampak pada perubahan penggunaan tanah. Penelitian ini bertujuan memetakan dampak pembangunan jalan Balige bypass terhadap perubahan penggunaan tanah dan menganalisis kesesuaiannya dengan tata ruang. Metode penelitian dilakukan melalui kualitatif deskriptif dengan pendekatan spasial. Data yang digunakan meliputi citra Sentinel tahun 2017 dan 2021, peta Rencana Tata Ruang Wilayah (RTRW) serta wawancara dengan pejabat pemerintahan. Analisis citra dilakukan secara visual, sementara pemetaan perubahan penggunaan tanah dilakukan melalui overlay peta penggunaan tanah 2017 dengan 2021, dan untuk memetakan kesesuaian RTRW dilakukan overlay peta penggunaan tanah dengan RTRW. Hasil analisis menunjukkan pasca pembangunan jalan terjadi perubahan penggunaan tanah dari sawah menjadi pemukiman seluas 103,27 Ha. Sementara analisis terhadap RTRW menunjukkan terjadi ketidaksesuaian penggunaan lahan seluas 47,2 Ha. Kajian ini menunjukkan pemanfaatan penginderaan jauh melalui citra sentinel serta analisis spasial mampu menjadi alat monitoring sumber daya alam, kajian ini juga bermanfaat sebagai bahan pengembangan pembelajaran ilmu Geografi.
Keywords
land acquisition; land use; infrastructure development; pengadaan tanah; penggunaan tanah; pembangunan infrastruktur
References
Buchori, I., Pangi, P., Pramitasari, A., Basuki, Y., & Sejati, A. W. (2020). Urban expansion and welfare change in a medium-sized suburban city: Surakarta, Indonesia. Environment and Urbanization ASIA, 11(1), 78–101. https://doi.org/10.1177/0975425320909922
Chulafak, G. A., Kushardono, D., & Zylshal, N. F. N. (2018). Optimasi parameter dalam klasifikasi spasial penutup penggunaan lahan menggunakan data Sentinel SAR. Jurnal Penginderaan Jauh dan Pengolahan Data Citra Digital, 14(2). https://doi.org/10.30536/J.PJPDCD.1017.V14.A2746
Effendi, P. M. L., & Asmara, A. (2014). Dampak pembangunan infrastruktur jalan dan variabel ekonomi lain terhadap luas lahan sawah di koridor ekonomi Jawa. Jurnal Agribisnis Indonesia, 2(1), 21–32. https://doi.org/10.29244/jai.2014.2.1.21-32
Festus, I. A., Omoboye, I. F., & Andrew, O. B. (2020). Urban sprawl: Environmental consequence of rapid urban expansion. Malaysian Journal of Social Sciences and Humanities (MJSSH), 5(6), 110–118. https://doi.org/10.47405/mjssh.v5i6.411
Ghatak, M., & Mookherjee, D. (2014). Land acquisition for industrialization and compensation of displaced farmers. Journal of Development Economics, 110, 303–312.
Janti, G. I., Martono, E., & Subejo, S. (2016). Perlindungan lahan pertanian pangan berkelanjutan guna memperkokoh ketahanan pangan wilayah (studi di Kabupaten Bantul, Daerah Istimewa Yogyakarta). Jurnal Ketahanan Nasional, 22(1), 1–22. https://doi.org/10.22146/jkn.16666
Jazuli, A. (2017). Penegakan hukum penataan ruang dalam rangka mewujudkan pembangunan berkelanjutan. Jurnal Rechts Vinding: Media Pembinaan Hukum Nasional, 6(2), 263–282. https://doi.org/¬10.33331/¬rechtsvinding.v6i2.156
Kaputra, I. (2015). Alih fungsi lahan, pembangunan pertanian dan kedaulatan pangan. Jurnal Strukturisasi, 1(1), 25–39.
Karmakar, P. (2017). Politics of development: Land acquisition and economic development in India. Journal of Land and Rural Studies, 5(2), 164–182. https://doi.org/10.1177/2321024917703848
Katiandagho, M. Y., Ngangi, C. R., & Kaunang, R. (2017). Analisi konflik pemanfaatan ruang pada jalur transportasi di kawasan Kota Manado. Jurnal Berkala Ilmiah Efisiensi, 17(02), 72–83.
Khaerani, R., Sitorus, S. R. P., & Rusdiana, O. (2018). Analysis of land use deviation based on spatial plan in Sumedang Regency. Tata Loka, 20(4), 399–409.
Kusiluka, M. M., Kongela, S., Kusiluka, M. A., Karimuribo, E. D., & Kusiluka, L. J. (2011). The negative impact of land acquisition on indigenous communities' livelihood and environment in Tanzania. Habitat International, 35(1), 66–73.
Kustiningsih, W. (2017). Kelompok rentan dalam pembangunan kawasan Kota Bandara di Kulon Progo: Studi kasus New Yogyakarta International Aiport (NYIA). Jurnal Pemikiran Sosiologi, 4(1), 91–105. https://doi.org/10.22146/jps.v4i1.23632
Latifah, S. (2014). Perkembangan kota pinggiran (dampak alih fungsi lahan pertanian menjadi perumahan elit). Paradigma, 2(3). https://ejournal.unesa.ac.id/index.php/paradigma/article/view/9077
Muhajir, A. (2017). Kebijakan pengendalian pemanfaatan ruang dalam pelaksanaan ketentuan penataan ruang di Kota Baubau Provinsi Sulawesi Tenggara. Jurnal Renaissance, 2(2), 184–193.
Muryono, S., & Utami, W. (2020). Pemetaan potensi lahan pertanian pangan berkelanjutan guna mendukung ketahanan pangan. BHUMI: Jurnal Agraria Dan Pertanahan, 6(2), 201–218.
Nixon, D. V., & Newman, L. (2016). The efficacy and politics of farmland preservation through land use regulation: Changes in Southwest British Columbia's Agricultural Land Reserve. Land Use Policy, 59, 227–240. https://doi.org/10.1016/j.landusepol.2016.07.004
Putri, N. A. (2020). Dinamika perencanaan tata guna lahan di Kabupaten Kediri. Jurnal Ilmiah Administrasi Publik, 6(3), 431–438. https://doi.org/10.21776/UB.JIAP.2020.006.03.12
Rudel, T. K., & Meyfroidt, P. (2014). Organizing anarchy: The food security-biodiversity-climate crisis and the genesis of rural land use planning in the developing world. Land Use Policy, 36, 239–247. https://doi.org/10.1016/j.landusepol.2013.07.008
Sopanudin, A. (2016). Konflik lahan pertanian dalam pembangunan bandara internasional di Kulon Progo. https://www.academia.edu/30062920/Konflik_Lahan_Pertanian_dalam_Pemabangunan_Bandara_Internasional_di_Kulon_Progo_pdf
Sugiono, S. (2007). Metode penelitian kuantitatif, kualitatif dan R & D. Alfabeta. https://opac.perpusnas.go.id/¬DetailOpac.aspx?id=133467
Tantja, N. A. D., Utami, W., & Mujiyati, M. (2021). Dampak pengadaan tanah terhadap perubahan penggunaan lahan dan kondisi sosial masyarakat. GEOGRAPHY: Jurnal Kajian, Penelitian dan Pengembangan Pendidikan, 9(2), 170–182.
Tinambunan, E. V., Findi, M., & Purnamadewi, Y. L. (2020). Dampak pembangunan infrastruktur dalam mendorong pertumbuhan untuk mengurangi tingkat kemiskinan di Indonesia tahun 2013 – 2017. Jurnal Ekonomi dan Kebijakan Pembangunan, 8(1), 20–42. https://doi.org/10.29244/jekp.v8i1.29447
Utami, W., Nurcahyanto, D., & Sudibyanung, S. (2021). Economic impacts of land acquisition for Yogyakarta International Airport project. MIMBAR: Jurnal Sosial dan Pembangunan, 37(1), 150–160. https://doi.org/¬10.29313/mimbar.v37i1.6955
Utami, W., Wibowo, Y. A., Hadi, A. H., & Permadi, F. B. (2021). The impact of mangrove damage on tidal flooding in the subdistrict of Tugu, Semarang, Central Java. Journal of Degraded and Mining Lands Management, 9(1), 3093–3105. https://doi.org/10.15243/jdmlm.2021.091.3093
Verma, P., & Raghubanshi, A. S. (2019). Rural development and land use land cover change in a rapidly developing agrarian South Asian landscape. Remote Sensing Applications: Society and Environment, 14, 138–147. https://doi.org/10.1016/J.RSASE.2019.03.002
Yin, S., Yang, X., & Chen, J. (2020). Adaptive behavior of farmers' livelihoods in the context of human-environment system changes. Habitat International, 100, 102185. https://doi.org/10.1016/-j.habitatint.2020.102185
Yunus, H. S. (2008). Metodologi penelitian wilayah kontemporer. Pustaka Pelajar. http://library.fis.uny.ac.id/¬opac/index.php?p=show_detail&id=3158
Zhang, J., Chen, Y., Chen, X., Zhu, C., Huang, B., & Gan, M. (2021). Identification of potential land-use conflicts between agricultural and ecological space in an ecologically fragile area of Southeastern China. Land, 10(10), 1011. https://doi.org/10.3390/land10101011
Zhou, J., & Liu, D. (2021). Development proposals of human research protection program. Nursing Ethics, 28(4), 554–562. https://doi.org/10.1177/0969733020952114
DOI:
http://dx.doi.org/10.17977/um017v27i12022p1-14
Refbacks
There are currently no refbacks.
Copyright (c) 2022 Jurnal Pendidikan Geografi: Kajian, Teori, dan Praktek dalam Bidang Pendidikan dan Ilmu Geografi
This work is licensed under a
Creative Commons Attribution-ShareAlike 4.0 International License
.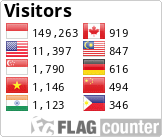 Jurnal Pendidikan Geografi: Kajian, Teori, dan Praktek dalam Bidang Pendidikan dan Ilmu Geografi is licensed under Creative Commons Attribution-ShareAlike 4.0 International License,
JPG Indexed By:
View My Stats