Urgensi Pengembangan Bahan Ajar Geografi Berbasis Kearifan Lokal
Abstract
Abstrak: Artikel ini bertujuan untuk memberi gambaran peran Pengembangan bahan ajar Geografi. Salah satu permasalahan pembelajaran geografi dewasa ini adalah ketika materi cenderung hafalan tanpa menyadari fakta kearifan local yang bisa menjadi materi yang penting dipahami peserta didik. Implementasi Kurikulum 2013 mengisyaratkan pembelajaran yang mengangkat kearifan lokal sebagai materi yang perlu dikembangkan khususnya pada pembelajaran Geografi.Terdapat beberapa langkah belajar yang bisa diterapkan dalam pembelajaran Geografi, langkah belajar tersebut diharapkan dapat merangsang peserta didik dalam melatih kepekaan mengidentifikasi lingkungan dan kewilayahan dimana peserta didik tinggal. Untuk mencapai tujuan tersebut diperlukan identifikasi masalah,  sejumlah langkah kerja sehingga materi ajar dapat menjadi jawaban permasalahan  di sekitar peserta didik.
Kata kunci: Pengembangan bahan ajar, Geografi, kearifan local, kurikulum 2013
References
Daulay, Pardamean. 2012. Membangun Masyarakat Harmonis Berbasis
Kearifan Lokal: Dari Keseragaman Menuju Keberagaman (online) (http://artikelut.wordpress.com) Diakses, 5 Maret 2014.
Dick, Walter dan Lou Carey. (1996). The Systematic Design of Instruction.New York: Longman Ginn, Wanda Y. Jean Piaget-Intellectual Development. Available at (http//www.sk.com.br/skpiaget.html) diakses, 5 Maret 2014.
Haryanto dkk. 2009. Sistem Sosial Budaya Indonesia. Jakarta:
Universitas Terbuka. Hermawan, Asep Hery, dkk. 2009.Pengembangan Bahan Ajar (online) (http://file.upi.ac.id) Diakses, 5 Maret 2014.
Koentjaraningrat. 1984. Kebudayaan Mentalitas dan Pembangunan. Cetakan ke-11. Jakarta: Gramedia. Susanti, Retno LR. 2012. Membangun Pendidikan Karakter Di Sekolah: Melalui Kearifan Lokal (online). (http://repository.usu.ac.id) Diakses, 5 Maret 2014.
DOI:
http://dx.doi.org/10.17977/jpg.v20i1.282
Refbacks
There are currently no refbacks.
Copyright (c) 2017 Jurnal Pendidikan Geografi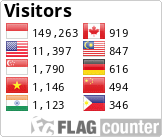 Jurnal Pendidikan Geografi: Kajian, Teori, dan Praktek dalam Bidang Pendidikan dan Ilmu Geografi is licensed under Creative Commons Attribution-ShareAlike 4.0 International License,
JPG Indexed By:
View My Stats