Beberapa Faktor yang Menentukan TKI dalam Memilih Negara Tujuan sebagai Tempat Bekerja, Studi di Desa Aryojeding Kabupaten Tulungagung
Abstract
Ketimpangan pasar tenaga kerja di Indonesia menyebabkan sebagian angkatan kerja bekerja di luar negeri menjadi Tenaga Kerja Indonesia (TKI). Penelitian ini bertujuan untuk mengetahui beberapa alasan TKI memilih Negara tujuan tertentu sebagai tempat bekerja. Desain penelitian ini kualitatif dengan analisisa data menggunakan model Miles dan Haberman  yakni reduksi data, display data, dan verifikasi data. Hasil penelitian bahwa subyek memilih atau menentukan negara tujuan memiliki alasan terentu. Subyek  memilihNegara Malaysia karena faktor dekat, bahasa komunikasi, dan bisa illegal. Subyek memutuskan bekerja di Negara Taiwan dan Hongkong lebih tertarik faktorada perlindungan terhadap Tenaga kerja asing, Jaminan libur setiap hari sabtu Subyek yang memilih negara Korea Selatan dikarenakan faktor upah yang sangat tinggi dan disiplin dalam bekerja.
Keywords
Penyebaran Negara Tujuan, Pendapatan, TKI.
References
Connell, John. 1980 Remitance and Rural Development: Migration, Depen-dency and Inequality in The Suoth Pacific. Development study centre. Paper No. 22. Canberra: The Australian National University Press. Fatchan.A. 2009.Metode Penelitian Kualitatif. Malang: Jenggala Pustaka Utama.
Fuller, Garry (eds), 1980. Urbanization in Developing Nations, Center of Policy Studies, One Dag Hammarkjoid Plaza, New York, USA.
Kantor Desa Aryojeding, 2014. Monografi Desa Aryojeding.
Lee, Everett S. 1975. Suatu Teori Migrasi. Seri Terjemahan No. 3 Yogyakarta: Pusat Penelitian Studi Kependudukan Universitas Gajah Mada.
Mantra. 1994. Mobilitas Sirkuler dan Pembangunan di Daerah Asal. Warta Demografi.
Miles, M. And Haberman,A. Michael.1984. Qualitatif Data Analysis. London: Sage Publication.
Susilo, Singgih, 2002. Hubungan Antara Remitansi dengan Tingkat Kesejahteraan Keluarga pada TKI di Dukuh Dungmanten, Kabupaten Tulungagung,Surabaya: Pasca Sarjana UNAIR (Tesis).
Susilo, Singgihg 2013. Makna Remitansi bagi TKI dalam Perspektif Fenomenologi Di Kepulauan Bawean, Kabupaten Gresik., Penelitian Fundamental.
Susilo, Singgih, 2015. Studi Tentang Pemahaman TKI terhadap Remitansi yang diperoleh (Kasus di kepulauan Bawean, Gresik).
Susilo, Singgih, 2015. Pemahaman Suami terhadap Wanita yang Bekerja Di Luar negeri Di Desa Aryojeng, Kabupaten Tulungagung (Penelitian BLU, FIS. UM).
DOI:
http://dx.doi.org/10.17977/jpg.v21i2.306
Refbacks
There are currently no refbacks.
Copyright (c) 2017 Jurnal Pendidikan Geografi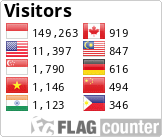 Jurnal Pendidikan Geografi: Kajian, Teori, dan Praktek dalam Bidang Pendidikan dan Ilmu Geografi is licensed under Creative Commons Attribution-ShareAlike 4.0 International License,
JPG Indexed By:
View My Stats