Dinamika Spatio-Temporal Dampak Erupsi Gunung Kelud di Kabupaten Kediri
Abstract
Tujuan penelitian ini mengkaji sejauh mana dampak erupsi gunung Kelud Tahun 2014 terhadap dinamika perubahan lahan. Metode yang digunakan dalam penelitian ini yaitu survey dengan menggunakan data penginderaan jauh multi temporal dan multi resolusi. Data penginderan jauh yang digunakan yaitu citra Landsat ETM+, Landsat 8, Aster, Quickbird, SRTM, dan Hyperion. Hasil penelitian menunjukkan pasca erupsi gunung Kelud 2014 telah menyebabkan dinamika spatio temporal arah erupsi dan perubahan lahan. Hasil kajian dari tahun 1901 sampai 2014 secara makro arah erupsi G. Kelud selalu ke arah Barat dan beberpaa erupsi susulan ke Arah Timur. Pada skala meso arah erupsi mengarah ke Selatan, Barat, dan Utara. Hal ini dipengaruhi oleh arah angin yang mengarah ke Barat Daya. Pada skala mikro kerusakan lahan dapat dilihat dari perubahan kawah G. Kelud di mana kawah 1990 berupa danau, 2007 anak gunung Kelud, dan 2014 kawah kering.
Keywords
Dinamika, Spasio-temporal, Dampak erosi.
References
Humaida, H. et all. 2011. Pemodelan Perubahan Densitas dan Viskositas Magma serta Pengaruhnya terhadap Sifat Erupsi Gunung Kelud. Jurnal Geologi Indonesia, Vol. 6 No. 4 Desember 2011: 227-237
Joachim Gudmundsson, et all. 2008. Movement Patterns in Spatio-Temporal Data. National ICT Australia Ltd, Australia.
Manfred J. van Bergen, et, al., 2000. Crater lakes of Java: Dieng, Kelud and Ijen. Bali: IAVCEI General Assembly. Kompas.com/SABRINA ASRIL. khusus http://epaper.kompas.com . diakses tanggal 14-02-2014.
Purwanto dan Marhadi, SK, 2014. Integrasi Penginderaan Jauh Dan Sistem Informasi Geografi Untuk Analisis Dampak Spasial Erupsi Gunung Kelud Di Kabupaten Kedi- ri, Blitar, Dan Malang. LP2M:
UM.
Rao, K.Venkateswara, et. all., 2011. An object-oriented modeling and implementation of spatio-temporal knowledge discovery system. International Journal of Computer Science & Information Technology (IJCSIT), Vol 3, No 2, April 2011. Department of Computer Science and Engineering, CVR College of Engineering, RR District, Andhra Pradesh, India.
Santosa, S dan Atmawinata, S. 1992. Peta Geologi Lembar Kediri, Jawa. Bandung: Pusat Penelitian dan Pengembangan Geologi.
Sartohadi, Junun dan Pratiwi, elok surya. 2014. Bunga Rampai Penelitian Pengelolaan bencana Kegunungapian Kelud pada periode Krisis Erupsi 2014. Yogyakarta: Pustaka Pelajar.
Yulianti, Mega Wirna, 2009. Penerapan Spatio Temporal Change Query pada Relational Database. IPB: Fakultas Ilmu Pengetahuan Alam.
Zaennudin, Akhmad.et all. 2013. Letusan Gunung Kelud pada 690 ± 110 tahun yang lalu merupakan letusan yang sangat dahsyat dan sangat berdampak pada Kerajaan Majapahit. Jurnal Lingkungan dan Bencana Geologi, Vol. 4 No. 2 Agustus 2013: 117 – 133
DOI:
http://dx.doi.org/10.17977/jpg.v22i1.395
Refbacks
There are currently no refbacks.
Copyright (c) 2017 Jurnal Pendidikan Geografi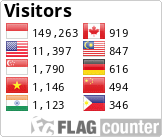 Jurnal Pendidikan Geografi: Kajian, Teori, dan Praktek dalam Bidang Pendidikan dan Ilmu Geografi is licensed under Creative Commons Attribution-ShareAlike 4.0 International License,
JPG Indexed By:
View My Stats