An overview of Big Data
Abstract
   Although the execution time of CBD is slightly more than non CBD, it will not be a major problem since the difference is quite small. Furthermore, computer technology is continuously evolving to speed up computer processor speed; hence the execution time will not be a major handicap in using both approaches.
DOI:
http://dx.doi.org/10.17977/um017v1i12017p21-25
Refbacks
There are currently no refbacks.
Copyright (c) 2017 Knowledge Engineering and Data Science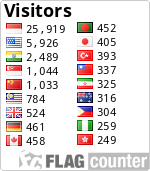 This work is licensed under a
Creative Commons Attribution-ShareAlike 4.0 International License
.