Disiplin Tubuh dalam Program Keluarga Berencana (Studi Akseptor KB Desa Bandung, Diwek, Jombang)
Abstract
Salah satu upaya mengatasi angka fertilitas yang tinggi yaitu dengan cara menggunakan alat kontrasepsi. Desa bandung merupakan desa dengan jumlah fertilitas yang tinggi. Namun, dalam waktu yang singkat desa tersebut menjadi desa yang jumlah angka fertilitasnya rendah di kecamatan Diwek. Penelitian ini bertujuan untuk mengungkap bagaimana praktik – praktik kekuasaan melalui pendisipinan tubuh terhadap akseptor KB. Tindakan koersif tidak lagi dilakukan dalam pelaksanaan program keluarga berencana. Penelitian ini menggunakan metode kualitatif dan paradigma kritis dengan analisis wacana. Hasil penelitian menunjukan bahwa pendisplinan tubuh melalui tiga cara yakni normalisasi – regulasi dan panopticon. Wujud dari normalisasi yaitu dengan adanya hukuman dan pengganjaran. Sistem panopticon dilakukan dengan cara mendata wanita usia subur pada saat pra natal dan neo natal yang tindakan tersebut dilakukan secara diskontinyu tetapi memberikan efek yang kontinyu.
Keywords
Disiplin tubuh, akseptor KB, normalisasi, panopticon
References
Arief, And & Patria Nezar. 1999. Antonio Gramsci: Negara dan Hegemoni, Yogyakarta: Pustaka Pelajar.
Creswell, John W. 1994. Research Design. Qualitative & Quantitative Approaches. London: SAGE Publication.
Foucault. Michel. 2012. Arkeologi Pengetahuan. Terjemahan buku The Archaelogy of Knowledge Harper & Row Publisher, New York.1976. Yogyakarta: IRCisoD.
______________, 2002.Power/ Knowledge: wacana kuasa/ pengetahuan. Yogyakarta: Bentang budaya.
______________, 1997. Bengkel Individu Modern: Disiplin Tubuh. Yogyakarta. LKiS.
______________,2008. diterjemahkan oleh rahayu S. Hidayat. La volonte de Savoir: Historie de la sexualite dengan judul terjemahan ingin tahu; sejarah seksualitas. Jakarta: Yayasan obor Indonesia.
______________, 1995. Discipline And Punish, The Birth of The Prison. Random House, Inc: New York.
Geertz, Clifford.1973. The interpretation of cultures. New york: Basic Group.
Gramsci, Antonio. 2001. Catatan catatan Politik. Surabaya: Pustaka Promethen.
Hidayat. Muhammad Nur. 2017. Hegemoni Negara dan Wacana dalam Program Keluarga Berencana. Tesis. FISIP. Universitas Airlalangga
Kecamatan Diwek Dalam Angka.Pdf. Badan Pusat Statistik Kabupaten Jombang.
Mantra. Ida. Bagus. 1985. Pengantar Sudi Demografi. Yogyakarta: Nur cahaya.
Refbacks
There are currently no refbacks.
Copyright (c) 2018 Muhammad Nur Hidayat
This work is licensed under a
Creative Commons Attribution-ShareAlike 4.0 International License
.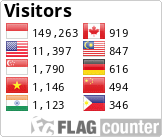 Jurnal Pendidikan Geografi: Kajian, Teori, dan Praktek dalam Bidang Pendidikan dan Ilmu Geografi is licensed under Creative Commons Attribution-ShareAlike 4.0 International License,
JPG Indexed By:
View My Stats