Analisis Fungsi Kawasan Budidaya di Kabupaten Bondowoso
Abstract
Abstrak: Pertumbuhan wilayah suatu wilayah sangat bergantung pada sektor internal dan ekstrenal. Kebijakan struktur ruang dalam RTRW yang selama ini diterapkan di Kabupaten Bondowoso masih belum mampu untuk mengatasi disparitas wilayah yang terjadi. Atas dasar itu maka perlu adanya analisis fungsi kawasan budidaya di Kabupaten Bondowoso guna mencari keunggulan dari masing-masing wilayah yang ada. Metode yang digunakan adalah survey institusional. Teknik yang digunakan dalam pemilihan lokasi penelitian ini adalah purposive yaitu metode pemilihan lokasi berdasarkan pada tujuan penelitian. Penelitian ini dilakukan di Kabupaten Bondowoso dengan unit analisis berdasarkan unit populasi, yaitu seluruh kecamatan yang didominasi oleh kawasan budidaya di Kabupaten Bondowoso. Fungsi kawasan di Kabupaten Bondowosodidominasi dengan kawasan budidaya yang terdiri dari 17 kecamatan dari 23 kecamatan. Kawasan-kawasan tersebut memiliki fungsi yang didominasi oleh lahan sawah dan ladang. Pengelolaan kawasan budidaya yang ada di 17 Kecamatan di Kabupaten Bondowoso tersebut ditujukan dengan mendorong segala kegiatan perekonomian yang dapat meningkatkan pendapatan masyarakat dan memperkuat perekonomian daerah berdasarkan potensi yang ada. Ini  nantinya dalam kawasan budidaya tiap kecamatan didasarkan pada potensi wilayah yang ada tanpa mengurangi ataupun merusak kawasan lindung yang ada di Kabupaten Bondowoso.
Keywords
Kawasan budidaya dan keunggulan wilayah.
References
Adams,N., Alden,J.,and Harris,N. 2006. Regional Development and Spatial Planning in an Enlarged European Union. Urban and regional Planning and Development Series, pp.1-14.
Albrechts,L. 2004. Strategic (Spatial) Planning Reeaxamined. Environment and Planning B: Planning and Design, 31,pp.743-758.
Algifari, Drs.,M.Si. 2003. Statistika Induktif Untuk Ekonomi dan Bisnis. Yogyakarta: Unit Penerbit dan Percetakan Akadaemi Manajemen Persahaan YKPN.
BAPPEDA Kabupaten Bondowoso. 2007. Rencana Tata Ruang Wilayah Kabupaten Bondowoso Tahun 2007-2026. Bondowoso: BAPPEDA Kab. Bondowoso.
BPS. 2011. Bondowoso Dalam Angka 2010. Bondowoso: BPS Kabupaten Bondowoso.
Darwanto, H. 2000. Sterategi Kebijakan Propenas Bidang Penataan Ruang Makalah Di Sajikan Dalam Pelatihan Penataan Ruang Provinsi di Jakarta. Jakarta: Direktorat Penataan Ruang 85 Daerah, Departemen Pemukiman dan Pengembangan Wilayah.
Catanese,Anthony J dan Snyder,James C. 1996. Urban Planning Second Edition. Jakarta : Erlangga.
Cheema, G. Shabbir (ed.), 1993. Urban Mangement and Innovation in Developing Countries. London: Preager Publishers.
Christaller, W. (1966 (1933)). Central Places in Southern Germany. Translated by C.W. Baskin.
Englewood Cliffs: Prentice-Hall.
Manta, Kalla. 2006. Fungsi dan Hirarki Kota. Perencanaan dan Pengembangan Wilayah Universitas Hasanuddin, Makassar.
Muryono. 2008. Arahan Fungsi Pemanfaatan Lahan Daerah Aliran Sungai Samin Kabupaten
Karanganyar dan Kabupaten Sukoharjo Tahun 2007. Skripsi. Surakarta: Universitas Sebelas Maret.
Peraturan Menteri Dalam Negeri No.1 Tahun 2008 Tentang Pedoman Perencanaan Kawasan Perkotaan.
Peraturan Menteri Pekerjaan Umum No.41/PRT/M/2007 Tentang Pedoman Kriteria Teknis Kawasan Budidaya.
Polat, Erkan. 2009. A 'New And Soft' Urban Planning Paradaigm:The Strategic Spatial Planning. Debreceni Muszaki Kozlemenyek. Turkey: Department ofCity and
Regional Planning. ondinellis, Dennis A. 1985. Applied Methods of Regional Analysis The Spatial Dimension of Development Policy. London : West View Press.
Rondinellis, Dennis A. 1995. Applied Method of Regional Analysis. USA:Westview Press.
Suryono, Bambang. 2007. Hubungan Tipe Wilayah Pertanian dengan Tingkat Perkembangan Wilayah Kabupaten Sleman. Skripsi S1. Yogyakarta: Fakultas Geografi UGM
Tarigan, Robinson. 2008. PerencanaanPembangunan Wilayah. Jakarta:Bumi Aksara.
Tewdwr-Jones,M. (2004). SpatialPlanning: Principles, Practices and Cultures. Journal of Planning and Environment Law, May, pp. 560-569.
Tika, Moh.Pabundu. 2005. Metode Penelitian Geografi. Jakarta: Bumi Aksara.
Yunus, Hadai Sabari. 2009. Klasifikasi Kota. Yogyakarta: Pustaka Pelajar.
DOI:
http://dx.doi.org/10.17977/jpg.v20i2.291
Refbacks
There are currently no refbacks.
Copyright (c) 2017 Jurnal Pendidikan Geografi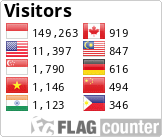 Jurnal Pendidikan Geografi: Kajian, Teori, dan Praktek dalam Bidang Pendidikan dan Ilmu Geografi is licensed under Creative Commons Attribution-ShareAlike 4.0 International License,
JPG Indexed By:
View My Stats