IDENTIFIKASI TINGKAT PEMAHAMAN KONSEP STOIKIOMETRI PADA PEREAKSI PEMBATAS DALAM JENIS-JENIS REAKSI KIMIA SISWA KELAS X MIA SMA NEGERI 4 MALANG
Abstract
Abstrak
Tujuan penelitian ini untuk mengetahui tingkat pemahaman siswa SMA kelas X-MIA SMAN 4 Malang dalam memahami konsep persamaan reaksi, jenis-jenis reaksi, dan stoikiometri pereaksi pembatas. Rancangan penelitian yang digunakan adalah deskriptif. Sampel penelitian sebanyak 2 kelas yaitu kelas X-MIA 1 dan X-MIA 2 yang berjumlah 66 siswa yang diambil secara cluster random sampling. Instrumen penelitian berupa 27 soal pilihan ganda dengan 5 pilihan jawaban yang memiliki validitas isi sebesar 83,34% dan reliabilitas dengan r = 0,833. Hasil penelitian menunjukkan: (1) pemahaman siswa terhadap konsep persamaan reaksi kimia tergolong cukup (46,2%), (2) jenis-jenis reaksi kimia tergolong sangat tinggi (81,8%), dan (3) pereaksi pembatas tergolong tinggi (70,7%).
Kata kunci: tingkat pemahaman konsep, stoikiometri, pereaksi pembatas
Abstract
This research aims determine the understanding level on Tenth Grade MIA SMAN 4 Malang in understanding the concept of chemical equations, type of chemical reactions, stoichiometry limiting reactant. The research was descriptive design. The sample of research is 2 classes, there are X- MIA 1 and X- MIA 2 that consist of 66 students with cluster random sampling technique. The research instrument is 27 multiple choice questions with 5 alternative answer with 83,34% of content validity and reliability with r = 0,833. The results showed that: (1) students who understand the chemical reaction equations is enough (46,2%), (2) type of chemical reactions is very high (81,8%), and (3) limiting reactant is high (70,7%).
Keywords:
concept understanding level, stoichiometry, limiting reactant
Refbacks
There are currently no refbacks.
Copyright (c) 2019 Lailatul Maghfiroh, Santosa Santosa, Ida Bagus Suryadharma
This work is licensed under a
Creative Commons Attribution-ShareAlike 4.0 International License
.
J-PEK (Jurnal Pembelajaran Kimia)
Issued by Chemistry Department, Fakultas MIPA Universitas Negeri Malang.
INDEXING: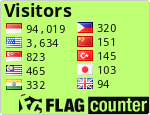 <
J-PEK (Jurnal Pembelajaran Kimia) is licensed under a Creative Commons Attribution-ShareAlike 4.0 International License