IDENTIFIKASI MISKONSEPSI DALAM MATERI STOIKIOMETRI PADA SISWA KELAS X DI SMAN 1 MALANG MELALUI SOAL DIAGNOSTIK THREE-TIER
Abstract
Abstrak
Penelitian ini mempunyai tujuan untuk mengetahui konsep apa saja dalam materi stoikiometri yang menjadi miskonsepsi bagi siswa kelas X di SMAN 1 Malang, serta mengetahui keefektifan instrumen three-tier untuk mengidentifikasi adanya miskonsepsi. Penelitian ini menggunakan rancangan penelitian deskriptif. Pemilihan sampel dilakukan dengan metode cluster random sampling dan terpilih 60 siswa. Hasil penelitian menunjukkan bahwa instrumen three-tier efektif untuk mengidentifikasi miskonsepsi pada siswa. Salah satu bentuk miskonsepsi yang ditemukan yaitu siswa menganggap pereaksi pembatas merupakan reaktan dengan massa terkecil.
Kata Kunci: miskonsepsi, stoikiometri, soal diagnostik three-tier
Abstract
The aims of this research are to identify which concepts that students on 10th grade of SMAN 1 Malang have as misconception and to know the effectiveness of three-tier diagnostic instrument to identify misconception. This research use descriptive design. The sample was drawn from this accessible population with cluster random sampling technic and 60 students are accepted as sampels. One of the misconceptions is student assume that limiting reactant is reactant which have smallest mass.
Keywords:
misconception, stoichiometry, three-tier diagnostic instrument
Refbacks
There are currently no refbacks.
Copyright (c) 2019 Rofinda Gita Aini, Suhadi Ibnu, Endang Budiasih
This work is licensed under a
Creative Commons Attribution-ShareAlike 4.0 International License
.
J-PEK (Jurnal Pembelajaran Kimia)
Issued by Chemistry Department, Fakultas MIPA Universitas Negeri Malang.
INDEXING: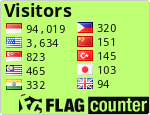 <
J-PEK (Jurnal Pembelajaran Kimia) is licensed under a Creative Commons Attribution-ShareAlike 4.0 International License