The Influence of Reading Ability on the Results of the Students' Presentation in German
Abstract
The aim of this study is to describe the reading ability of the students in Freier Vortrag course at German Department State University of Malang and the influence of reading ability on the students' presentation results. Based on the data collection, the average reading ability is 58 and the presentation result is 75. The independent sample test gives a sig. rating 0.000 < 0.05. It means that Ha is accepted, "reading ability has an influence on the students' presentation results in Freier Vortrag course at German Department State University of Malang". The correlation analysis result shows significant contribution of the X variable on the Y variable (64.4%) and the r value recorded is 0.802 which proves significantly strong correlation between variables.
References
Fakultas Sastra Universitas Negeri Malang. 2019. Katalog Jurusan Sastra Jerman. Malang: FS UM.
Hasanah, dkk. 2011. Membaca Ekstensif: Teori, Praktik, dan Pembelajaran. Malang: Pustaka Kaiswaran.
Jethro, A. K. & Kurniawan, D. 2019. Korelasi Minat Membaca dengan Keterampilan Berbicara Mahasiswa Prodi Pendidikan Bahasa Mandarin Angkatan 2017 UM pada Matakuliah Membaca I. SKRIPSI Jurusan Sastra Jerman-Fakultas Sastra UM, (Online) (http://karya-ilmiah.um.ac.id/index.php/sastra-jerman/article/view/80640 diakses pada tanggal 24 April 2020)
Lestari, Endang Puji. 2016. Pengaruh Kemampuan Membaca Pemahaman terhadap Hasil Belajar Menulis Ringkasan Siswa Kelas IV SDN Gugus Robert Wolter Monginsidi Kaliwungu Kabupaten Kendal. Skripsi, Universitas Negeri Semarang: Fakultas Ilmu Pendidikan.
Rofi'ah. 2016. Learners' Speaking Anxiety (Studi Kasus Pembelajar Bahasa Jerman di Universitas Negeri Malang). Skripsi, Malang: Fakultas Ilmu Pendidikan.
Rosyida, Fathia. 2018. Pengaruh Kemampuan Membaca dan Aktivitas Belajar terhadap Hasil Belajar Bahasa Indonesia. Jurnal Pendidikan Edutama, Online, 5(1), 23-29.
Saputri, Agnesia. 2018. Pengembangan Media Pembelajaran Permainan "Schlangen und Leiter der Konjunktionen" Berbasis Digital pada Matakuliah Struktur und Wortschatz III. Journal DaFIna-Journal Deutsch als Fremdsprache in Indonesien, 2(2), pp.278-296.
Sukmadinata, Nana Syaodih. 2013. Metode Penelitian Pendidikan. Bandung: PT. Remaja Rosdakarya.
Tarigan, Henry Guntur. 2008. Membaca sebagai Suatu Keterampilan Berbahasa. Bandung: Angkasa.
Refbacks
There are currently no refbacks.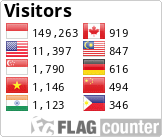 This work is licensed under a Creative Commons Attribution-NonCommercial 4.0 International License