THE DEVELOPMENT OF ROLE PLAYING GAME (RPG) "IN MEINEM TRAUM" AS A LEARNING MEDIA FOR GERMAN READING SKILL IN ELEVENTH GRADE OF SMA
Abstract
This research and development aimed to develop Role-Playing Games (RPG) "in meinem Traum" which used as learning media of reading skill for eleventh grade students of senior high school. This research and development used the Richey's, Klein's, and Nelson's development model type 1. The procedures are Analysis Phase, Design Phase, Development Phase, and A Try Out and Evaluation Phase. Based on the result of the analysis in the open questionnaire which had been filled by material and media experts, as well as the result of the analysis in the observation of the trial, it can be concluded that the RPG media "in meinem Traum" can be used as a learning media in reading skill for students of eleventh grade of senior high school.
Keywords
learning media, Role Playing Game, reading skill, German language
References
Daryanto. 2013. Media Pembelajaran. Yogyakarta: GAVA MEDIA.
Ehlers, S. 1992. Lesen als Verstehen. Berlin: Durchhaus Langanscheidt.
Gerber, H. P. 2009. From the FPS to the RPG: Using videogames to encourage reading YAL. The ALAN Review, 36(3), 87–91. (Online), (http://scholar.lib.vt.edu/ejournals/ALAN/v36n3/pdf/gerber.pdf.), diakses 22 September 2017.
Munadi, Y. 2013. Media Pembelajaran. Jakarta Selatan: Referensi (GP Press Group).
Prensky, M. 2012. From Digital Native to Digital Wisdom: Hoperful Essays for 21th Century Learning. United States of Amerika: CORWIN.
Richey, R.C., Klein, J. 2005. Developmental Research Methods: Creating Knowledge from Instructional Design and Development Practice. Computing in Higher Education, 16 (2): 23-38. (Online), (https://page-one.live.cf.public.springer.com/pdf/preview/10.1007/BF02961473), diakses 7 Mei 2017.
Rohma, N., Ardiyani, D. K., Kharis, M. 2012. Pengembangan Media Pembelajaran Kuis Interaktif Berbasis Komputer untuk Keterampilan Membaca Bahasa Jerman Kelas XI IPS 4 SMA Negeri 1 Dampit Tahun Ajaran 2011/2012. Die Werke, 1(1), (Online). ( http://jurnal-online.um.ac.id/data/artikel/artikelE0E6DDA5A26F3D6D6C5F951A499F2438.pdf) , diakses 12 April 2018.
Refbacks
There are currently no refbacks.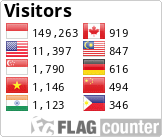 This work is licensed under a Creative Commons Attribution-NonCommercial 4.0 International License.