The Application of the Mobile Learning Game "Duschans Schulweg" as the Vocabulary Training for the Topic "Schule" in the Class 10 of the Main Course at SMA Negeri I Malang
Abstract
The Purposes of this research are to describe the process when the students playa game called Duschans Schulweg and to know their reaction after playing the game. The participants of this Research are students of German lesson class, at SMA Negeri I Malang who have problems with German vocabularies learning because they only receive German lesson once a week. It makes them poor in vocabularies. The teacher must use a suitable media in German lesson so that the students don't have any difficulties in vocabulary learning.This research uses qualitative-descriptive research method. The subjects of this research are 32 students of German class, grade 10 at SMA Negeri I Malang and their German learning activities. The data of this research are the process of learning German using Duschans Schulweg and the students reaction after playing the game. The instruments of this research are questionnaires and observation sheets.The result of this research shows that the game Duschans Schulweg is a suitable media to learn vocabularies easily. This research gained positive responses from the students, it makesthem motivated and they say they can learn German vocabularies quickly.
Keywords
Application, German, Mobile Learning, Game, Vocabulary Training
References
Bartelsen, Jan. 2011. Mobile Learning: Ein Überblick, 2011(06), 2. Dari https://www.nordakademie.de/arbeitspapier/.
Bovee, Courland. 1997. Business Communication Today. NewYork: Prentice Hall
Darmadi. 2018. AsyiknyaBermainSambilBelajar. Jakarta: Guepedia Publisher
Fitrah & Luthfiyah. 2017. Metodologi Penelitian: Penelitian Kualitatif, Tindakan Kelas & Studi Kasus. Sukabumi: Jejak Publisher.
Ismayani, Ani. 2018. Aplikasi Pembelajaran Berbasis Android dengan Thunkable. Jakarta: Gramedia.
Kemp, J.E dan Dayton, D.K. 1985. Planning and Producing Instructional Media. Cambridge: Harper & Row Publishers, New York.
Kristiana, Nona Elana. 2015. Penerapan Media Pembelajaran Der, Die, Das berbasis Mobile Learning di Man 1 Malang. Skripsi tidak diterbitkan. Malang: FS UM.
McQuiggan, Kosturko. dkk. 2015. Mobile Learning: A Handbook for Developers, Educators, and Learners. United State of America: Wiley.
Moleong, Lexy J. 2013. MetodologiPenelitianKualitatif.Bandung: PT RemajaRosdaKarya.
Pratama, Wahyu. 2014. Game Adventure MisteriKotak Pandora. Jurnal Telematika,7(2), 17. Dari (http://ejournal.amikompurwokerto.ac.id.).
Yaumi, Muhammad. 2014. Pendidikan Karakter Landasan Pilar & Implementasi. Jakarta: Prenadamedia Group.
Refbacks
There are currently no refbacks.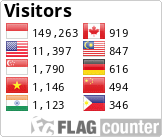 This work is licensed under a Creative Commons Attribution-NonCommercial 4.0 International License