Analysis on the implementation of virtual versus reality laboratory
Abstract
Chemistry learning involves theoretical education and practices. Laboratory infrastructure frequently becomes the primary obstacle. Generally, this research aims to provide an alternative solution for the limited learning resources in Universities, especially in practice courses. This research was specifically conducted to analyze the effect of the implementation of the virtual laboratory and reality laboratory through an experimental method. The research participants were 15 students from Singaperbangsa University Karawang. The participants were given seven questions to reveal the effects of a virtual and a real practice they had carried out. The analysis result on students' answers identifies that the implementation of virtual lab reduces mistakes and work accidents usually happen in the real laboratory, and it can be an alternative for universities with problems in their laboratory facility. However, the virtual lab cannot fully replace real laboratory, since the level of experiences and skills provided by the virtual lab is not as desirable as the real laboratory. The student does not directly interact with tools and chemicals, so the virtual lab is more effective if it is applied as a preliminary practicum to support the understanding of the practicum in conducting real practicum in the laboratory.
Keywords
Virtual Lab, Reality Lab, Praktikum
DOI:
http://dx.doi.org/10.17977/um026v5i22020p059
Refbacks
There are currently no refbacks.
Copyright (c) 2020 Muhammad Fahmi Hakim
This work is licensed under a
Creative Commons Attribution-ShareAlike 4.0 International License
.
J-PEK (Jurnal Pembelajaran Kimia)
Issued by Chemistry Department, Fakultas MIPA Universitas Negeri Malang.
INDEXING: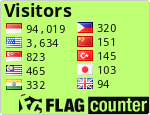 <
J-PEK (Jurnal Pembelajaran Kimia) is licensed under a Creative Commons Attribution-ShareAlike 4.0 International License