Improvement of German Language Skills through Participation in PASCH-Jugendkurs
Abstract
Since 2008, the Goethe-Institut has organized PASCH-Jugendkurs for students from partner schools around the world through the initiative of "Schools: Partners of the Future" (PASCH). One of the main objectives of PASCH-Jugendkurs is to improve students' language skills. During the three-week youth course, scholarship holders have the interesting experience of learning German in the international learning community. They learn with many friends from many different cultures and countries. This gives participants the opportunity to be friends of the same age and to exchange ideas with other participants from different countries. Most of PASCH-Jugendkurs participants from Indonesia made significant progress after participating in PASCH-Jugendkurs. 77.73% of all participants showed an improvement in their German language skills. When interacting with participants from various countries, they sometimes encounter obstacles especially in communication. Language barriers, cultural differences, differences of temperament and character and age differences are the reasons given by the participants and the inhibiting factors they face when communicating with friends from different cultural and language backgrounds. However, the positive impressions they receive in the PASCH-Jugendkurs will definitely bring them back to their home country.
Keywords
PASCH-Jugendkurs, German, language skills, communication.
References
Auswärtiges Amt, 2009. Globale Bildungspartnerschaften. Die Initiative "Schulen: Partner der Zukunft" online: http://www.laibach.diplo.de/contentblob/3458556/Daten/456182/Edition_Diplomatie_PASCH_DEU_DwldDat.pdf (last accessed November 16, 2017)
Bade, Claudia, 2001. Internationaler Schüleraustausch als Kulturbegegnung. Hamburg: Krämer.
Barden, S./Cashwell, C. S., 2013. Critical Factors in Cultural Immersion: A Synthesis of Relevant Literature. In: International Journal for the Advancement of Counselling 35(4), 286-297.
Clément, R./Noels, K.A./Deneault, B., 2001. Interethnic contact, identity, and psychological adjustment: The mediating and moderating roles of communication. In: Journal of Social Issues 57 (3), 559-577.
Csizér, K./Kormos, J., 2008. The Relationship of Intercultural Contact and Language Learning Motivation among Hungarian Students of English and German. In: Journal of Multilingual and Multicultural Development Vol. 29, No. 1, 30-48.
Goethe, 2016. Jahrbuch – Annual Report 2015/2016. https://www.goethe.de/re-sources/files/pdf85/Jahrbuch_2015-2016_PW_high1.pdf (last accessed November 21, 2017).
Haupts-Beier, C./Beier, C., 1994. Deutsch in Indonesien. In: Wald, H. J./Karcher W. (Hg.), 1994. Konfliktfeld Bildung. Lehren und Lernen in Indonesien. Bad Honnef: Dt. Stiftung für Internat. Entwicklung, Zentralstelle für Auslandskunde, 95-100.
Hoffmann, C./Hunold, C./Hoischen, I. 2019. Der Fördererfolg für DaF des Programms "Schulen: Partner der Zukunft (PASCH)" In: Ammon, U./Schmidt, G. (Ed.). Förderung der deutschen Sprache weltweit: Vorschläge, Ansätze und Konzepte. De Gruyter, 425-443.
https://www.coe.int/en/web/common-european-framework-reference-languages/table-1-cefr-3.3-common-reference-levels-global-scale (last accessed November 20, 2017)
https://www.pasch-net.de/de/zjp.html (last accessed November 16, 2017)
Scridon, A., 2014. Nachhaltigkeit macht Schule! Empfehlungen für erfolgreiche und qualitative Schulpartnerschaften weltweit. Wien: Interkulturelles Zentrum.
Seebauer, R., 1997. Fremdsprachen in der Grundschule: Schulpädagogische und psychologische Überlegungen. Mandelbaum Verlag.
Thomas, A./Perl, D., 2010. Chancen, Grenzen und Konsequenzen interkulturellen Lernens im internationalen Schüleraustausch. In: IJAB – Fachstelle für Internationale Jugendarbeit der Bundesrepublik Deutschland e.V. (Hg.), Forum Jugendarbeit International, Bonn 2010, 286-302.
Trim, J./North, B./Coste, D. 2001. Gemeinsamer europäischer Referenzrahmen für Sprachen: lernen, lehren, beurteilen. Strassburg: Europarat.
Refbacks
There are currently no refbacks.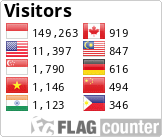 This work is licensed under a Creative Commons Attribution-NonCommercial 4.0 International License