Autonomous Learning Activity Unit with Learning Topic Kennenlernen and Schule for Students of 10th Grade SMA Negeri 5 Malang
Abstract
This research is written with the purpose of describing the suitability of Self-learning Unit Activity(UKBM) that used for teaching materials in SMA Negeri 5 Malang with Kennenlernen and Schule theme based on the characteristics of UKBM according to the guide to developing UKBM 2017 (Panduan Pengembangan UKBM 2017), Curriculum 2013, and Typology Exercise according to Neuner. This research's main instrument is researcher with the help of data collector table. This research used descriptive quallitatif method. The results of this research indicate that most of the material and training contained in the observed UKBM are in accordance with the three theories used. However, there are exceptions to some forms of practice and aspects of UKBM that are not in accordance with the theories.
Keywords
Unit Kegiatan Belajar Mandiri (UKBM), Tema Kennenlernen dan Schule.
Refbacks
There are currently no refbacks.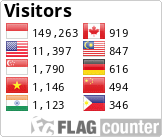 This work is licensed under a Creative Commons Attribution-NonCommercial 4.0 International License